Von einem Tag auf den Anderen hat das Modeunternehmen Diesel all seine Beiträge auf Instagram gelöscht. Die stolzen 1,2 Million Abonnenten dürfte das überraschen – was ist hier los? Mit der vielversprechenden Überschrift "Here's to an imperfect new beginning" möchte Diesel eine neue Ära starten.
"Conformity is the chase of perfection – challenge conformity!", fordert das italienische Modelabel mit dieser mutigen Aussage unsere Macken und Eigenheiten dazu auf, der Konformität den Kampf anzusagen. Ganz unter dem Motto "Go with the FLAW – Geh mit dem Makel" steht die neue Fall/Winter Kampagne, die heute in Beijing offiziell gelauncht wird – im Beisammensein Musikidol Chris Lee.
#Flawless is boring
In Zeiten von sozialen Netzwerken wie Instagram, in denen wir einander ständig glaubhaft versichern wollen, wie perfekt unser ästhetisch wertvolles Leben doch ist – sei es bezüglich Aussehen, Essen oder Urlaub – möchte Diesel wieder mehr Authentizität schaffen. Konformität als Jagd nach Perfektion, als Gruppenzwang und verzweifeltes Streben nach dem Status quo – damit soll jetzt Schluss sein, zumindest, wenn es nach der neuen Kampagne geht.
"I have always been more interested in imperfection because it stands out from the crowd", erklärt Gründer Renzo Rosso den neuen Leitspruch des Fashionlabels. "I was fifteen years old when I made my first pair of jeans by hand. Of course they weren't perfect. But that made them special – and unique, like everything we have done across our history so far."
Artistic Director Nicola Formichetti hatte für diese in mehreren Hinsichten besondere Kampagne speziell nach Menschen Ausschau gehalten, die speziell dieses neue Selbstbewusstsein ausstrahlen. Im Zentrum stehen jene, die den Mut zur Andersartigkeit im wahrsten Sinne des Wortes verkörpern – sei es Zahnspange oder Monobraue, im Clip ist alles dabei.
Perfektion wird also nicht nur überbewertet, sie ist sogar langweilig. Makel gelten nicht nur als Erkennungsmerkmal für diese frische Kampagne, sondern setzen gleichzeitig Zeichen für ein neues Selbstbewusstsein.
---
---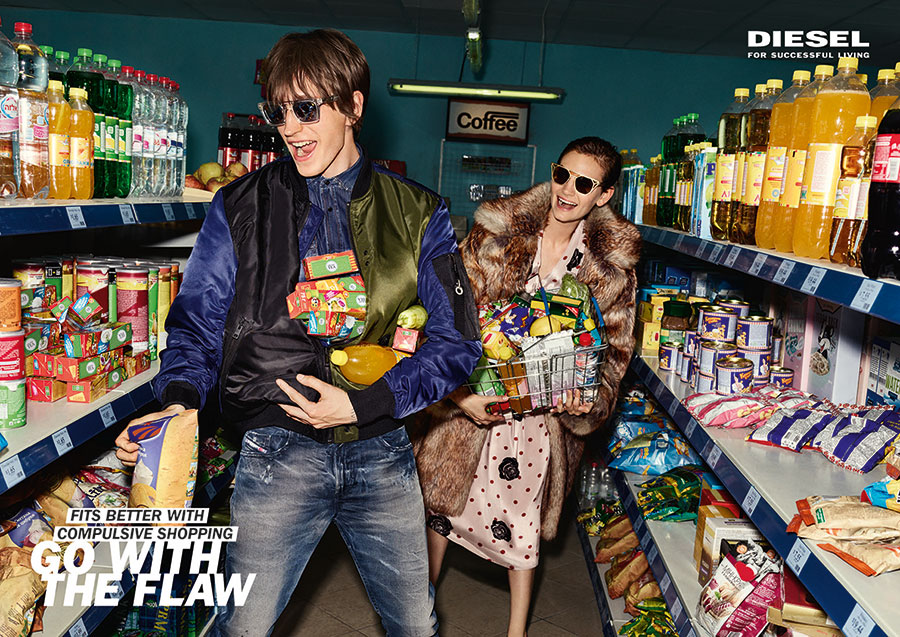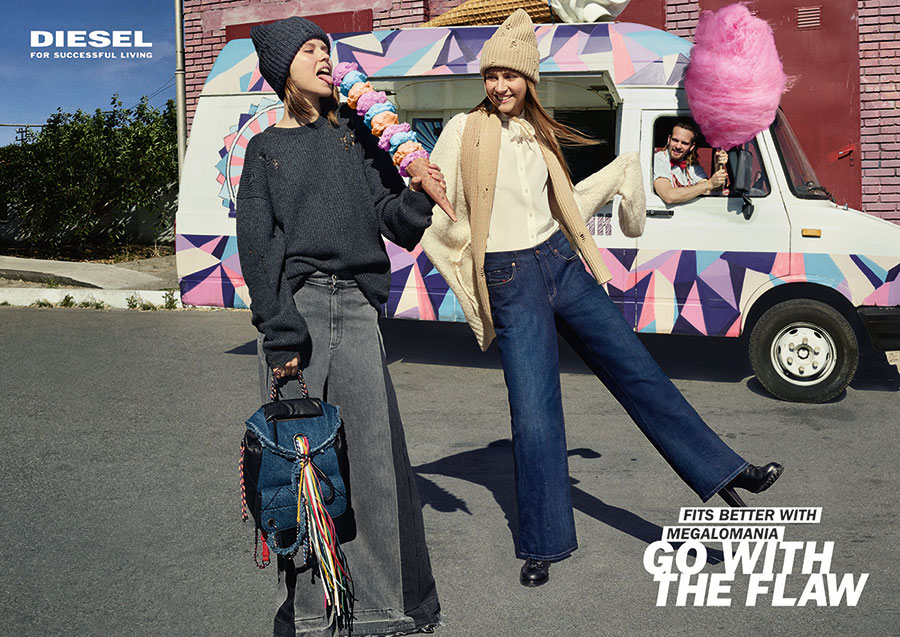 ---
Text Mona Harfmann