When the book The Men with the Pink Triangle appeared in 1972, it was the first time a gay man dared to report his fate as a victim of Nazi-regime persecution. It was published using the pen name Heinz Heger. Though it was actually the pseudonym of the author, Hans Neumann, who had assembled the book from collected interviews, the name Heinz Heger has also become associated with that person whose torments in the concentration camps of Sachsenhausen and Flossenbürg were recounted in the book: Josef Kohout.
Kohout, born in 1915, had a sheltered life growing up in Vienna's 9th district. He learned the hairdressing trade but then spent the late 1930s working for the postal service. During his two-year military service, however, which ended in 1938, he met the non-commissioned officer Georg Lindenberger. When Lindenberger was later arrested for same-sex activity, he stated that Josef Kohout had been the one to introduce him to "homosexual circles". Lindenberger faced criminal charges under Paragraph 129 I b of the Austrian penal code, which had existed since 1852 and punished "sexual offences against nature" with a prison sentence of five years in a penitentiary. Even after the Anschluss of Austria to the "Third Reich" in March 1938, the Austrian penal code remained in force, which, in contrast to even the Nazi-revised Paragraph 175 in Germany, also punished female homosexuality.
In mid-April 1939, Josef Kohout was also arrested. During his interrogation at the Gestapo headquarters at Morzinplatz in Vienna, he denied the "sexual offences" with Lindenberger but finally admitted his ongoing relationship with Karl Schwarz, who in his diary was given the name Fred. Kohout later explained that the Gestapo had presented a photo of his friend to him: "I just shook my head. I couldn't get a word out; it was as if a cord were tied around my neck. A whole world came tumbling down inside me, the world of friendship and love for Fred." After months of pretrial detention, Kohout was put on trial at the State Court of Vienna and sentenced to seven months in a brutal penitentiary. After serving his full sentence, the Gestapo ordered him returned to its custody. He was imprisoned again, this time without any judicial procedure but solely on the basis of a decision made by a Gestapo official.
"By January 1940 the complement for the transport was made up, and we were to be taken to a camp." After nearly a two-week prison transport journey, Josef Kohout arrived at the Sachsenhausen concentration camp, near Berlin. He had to sew a pink triangle, the sign that he was an inmate because of his homosexuality, onto his prison uniform. At that time, Sachsenhausen was perhaps one of the worst concentration camps for homosexuals: in a block separated from the other prisoners, their penal battalion was subject to forced labour in the brickworks. "This clay pit, known among us prisoners as the death pit, was both famed and feared […] as a factory of human destruction." Being "hounded to death by the most terrible working conditions, as well by actual torture", brutally mishandled by the prisoner-foreman kapos, forced to stand naked in ice-cold, hours-long roll calls: "In this way, the SS's demonic machinery of extermination ravaged the ranks of us gays, pruning the numbers in our block only to make way for the next batch of homosexuals sent in from the Reich and its newly occupied territories." So reports Kohout in his memoir.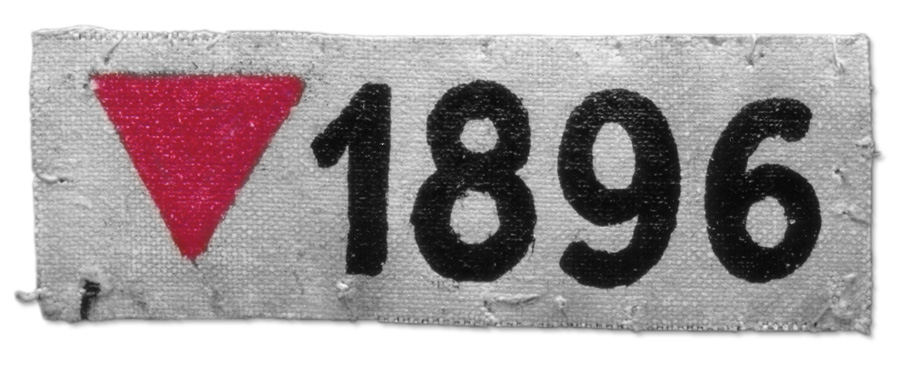 But Josef Kohout was lucky: In May 1940 he was transferred to the Flossenbürg concentration camp. Already at Sachsenhausen, he had entered into a relationship with a kapo (sometimes spelled capo), who in return for sexual services held a safeguarding hand over him and supplied him with additional rations. Later, Kohout would write in his memoir, "No matter who might condemn me for it, […] why shouldn't I seize this opportunity to save my life, even it was degrading?" Today it is difficult to estimate how widespread homosexuality in concentration camps was. The Austrian concentration camp survivor Herman Langbein describes this as "ersatz homosexuality", where kapos retained and sexually exploited younger men or boys – Kohout called them "dolly-boys". "Homosexual behaviour between two 'normal' men is considered an emergency outlet", reports Kohout, "while the same thing between two gay men, who both feel deeply for one another, is something 'filthy' and repulsive." Nevertheless, kapos and their "dolly-boys" could count on harsh punishment if their relationships were revealed. Sexual relationships between homosexual prisoners were very much an exception, with physical abuse and exhaustion making such relationships barely even possible.
In the Flossenbürg concentration camp, too, Josef Kohout found a kapo who treated him reasonably well and afforded him some protection from abuse, and from the fate a homosexual man from Innsbruck met in the bunker: "He was stripped naked and tied with his hands to a hook in the wall so that his body hung in the air and he couldn't touch the ground with his feet." Kohout recounts an SS guard scalding the man's testicles with hot water and then "taking up a broom that stood in the corner and shoving the handle up the prisoner's anus. He was already incapable of screaming anymore – his voice had simply seized up with pain." Relief only came when the SS man grabbed a wooden stool and smashed it "with all his force on the victim's head." "This finally freed the poor martyr from his pains, for now he was really dead." Saved from such an end, Kohout even rose up in the ranks to become a kapo himself, the only known "pink triangle" kapo in the history of the concentration camps, even though his self-designation as "Himmler's queer capo" may be something of an exaggeration. But Josef Kohout did, in any event, manage to survive nearly five years in the camp as a pink triangle prisoner. On 25 April 1945, he and his fellow prisoners, after escaping a forced death march to Dachau, were liberated by the advancing US troops.
After the war, Kohout was employed in a leather and shoe care products company and in the textile industry. In 1946 he applied for restitution payments from the Republic of Austria, or to at least have the duration of his imprisonment be recognized and calculated into his pension credits. Both his claims were rejected because, as a pink triangle prisoner, he was not entitled to such compensation. In the 1980s, Kohout's petition to be recognized as a victim of National Socialism was given support by the Homosexuelle Initative (HOSI) Vienna and the Austrian Ombudsman Board. In 1992 he probably became the only pink triangle prisoner to have his detention time calculated as a contribution period to his pension, but when he died in 1994, he had still never been granted full, lawful recognition as a victim of the Nazi regime.
In the summer of 2010, a small green area at Zimmermannplatz in Vienna's 9th district, where Josef Kohout grew up and lived until he died, was dedicated as Heinz Heger Park in memory of him and of his fate as a homosexual victim of National Socialism. Kohout's pink triangle, the only such badge that can be linked to an identifiable homosexual prisoner of a concentration camp, is displayed at the United States Holocaust Memorial Museum.
All English-language quotes from: Heinz Heger. The Men with the Pink Triangle. Translated by David Fernbach. New York: Alyson Books 1994.
---
MAKE HOMOPHOBIA HISTORY
www.pinktriangleissue.com
---
Text: Andreas Brunner (Zentrum QIWEN)
Bild: HOSI