Stories for Boys who dare to be different erzählt wahre, inspirierende und erstaunliche Geschichten von Jungens, die aufstanden und heraus standen.
Daniel Radcliffe, Galileo Galilei, Nelson Mandela, Louis Armstrong, Grayson Perry, Louis Braille, Lionel Messi, King George VI, Jamie Oliver – das sind Männer, die es wagten, anders zu sein.
Prinz Charming, Drachenzähmer, Pausenclowns – Mehr als oft sind das sind die Vorbilder, denen Jungs in den Büchern begegnen, die sie zu Hause und in der Schule lesen.
So wird schon als Junge angenommen, dass man einer stereotypen Vorstellung von Männlichkeit entsprechen solle.
Aber was, wenn du introvertiert bist? Was, wenn du lieber ein Buch als ein Schwert in die Hand nimmst? Was, wenn du weinen willst, wenn du traurig oder wütend bist? Was, wenn du lieber ein Kleid anstatt einer Hose trägst?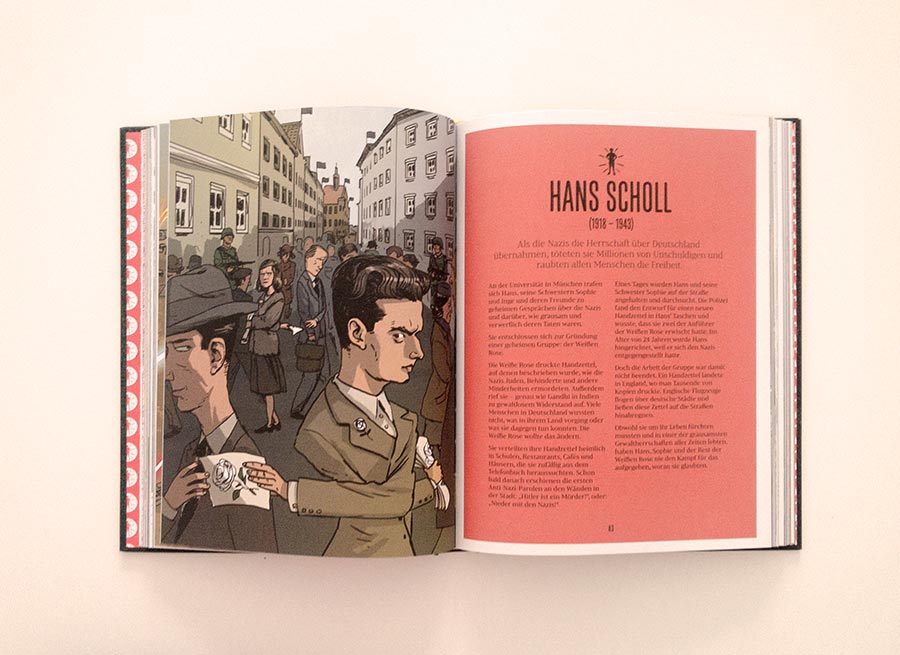 Die Geschlechterrollen tragen zu einer andauernde Krise in Bezug auf junge Männer und psychische Gesundheit maßgeblich bei. Geschichten für Jungen, die es wagen, anders zu sein, bietet eine willkommene Alternative.
Es ist eine außergewöhnliche Zusammenstellung von 100 Geschichten von berühmten und weniger berühmten Männern aus der Vergangenheit bis zur Gegenwart, jeder einzelne von ihnen ein Regelbrecher und Erneuerer auf seine eigene Weise, und alles um erstaunliche Dinge zu erreichen.
Die Beiträge umfassen Frank Ocean, Salvador Dalí, Rimbaud, Beethoven, Barack Obama, Stormzy, Ai Weiwei und Jesse Owens – verschiedenste Helden aus allen Bereichen des Lebens und aus der ganzen Welt.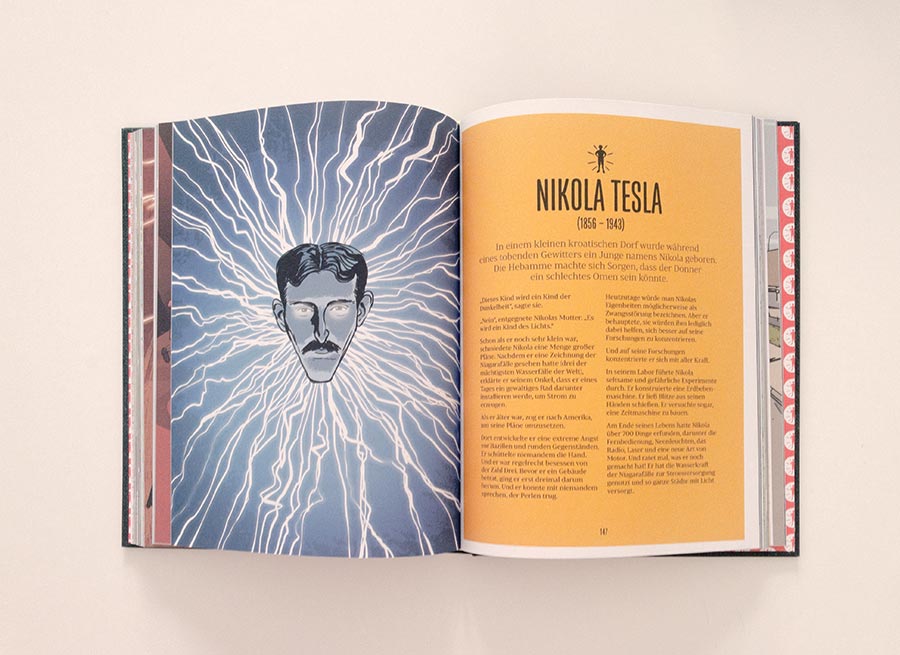 Stories for Boys who dare to be different ist ein wundervolles Buch voller Geschichten von Abenteuer und Verwunderung. Es wird alle diejenigen ansprechen, die den Mut haben, Gruppenzwang abzulehnen und gegen den Strich zu gehen. Es ist das Must-Have-Buch für all die Jungs, die sich Sorgen um Sachen machen und um all die Eltern, die sich um ihre Jungs sorgen machen, die sich Sorgen machen. Es erzieht und unterhält, ermutigt und inspiriert.

Zu haben gibt's das Buch, als Hardcover vom Loewe Verlag ab dem 9. Oktober um ca. 20,- in allen guten Buchläden.

Text: Rob Seekirchner