Dastan Kasmamytov bezeichnet sich selbst als "Programmer, LGBT activist and digital nomad" und besteigt momentan die "Seven Summits", also die sieben höchsten Berge jedes Kontinents. Sein Ziel: Als schwuler Mann in den nationalen Medien positiv repräsentiert zu werden. Denn in seiner Position als LGBT-Aktivist macht er sich damit nicht nur Freunde: Dastan kommt ursprünglich aus Kirgisistan, einem streng konservativen Land in Zentralasien, in dem Homophobie an der Tagesordnung steht: Die einzige LGBT-Bar des Landes wurde 2017 geschlossen, nachdem ein Jahr zuvor gleichgeschlechtliche Ehen komplett verboten wurden.
"I was already on two summits, including Elbrus, Europe's highest mountain, which is very close to Chechnya, where gays were tortured and killed. It was a special, indescribable moment of pride, when I was waving a rainbow flag in the most conservative part of Russia.", so Dastan über seine bisherigen Erfahrungen.
"Pink Summits" schafft der LGBT-Aktivist Repräsentation für queere Bergsteirer. Momentan gehören drei weitere Gipfelstürmer zu "Pink Summits" (Hans Martin, Steffen und Christian), die sich gemeinsam für die LGBT-Rechte einsetzen. Die Idee für dieses waghalsige und mutige Projekt bekam Dastan, als er eine Bike-Tour von Bischkek (Hauptstadt von Kirgistan) nach Berlin startete, um gegen die negative Berichterstattung über queere Menschen in seinem Land zu protestieren.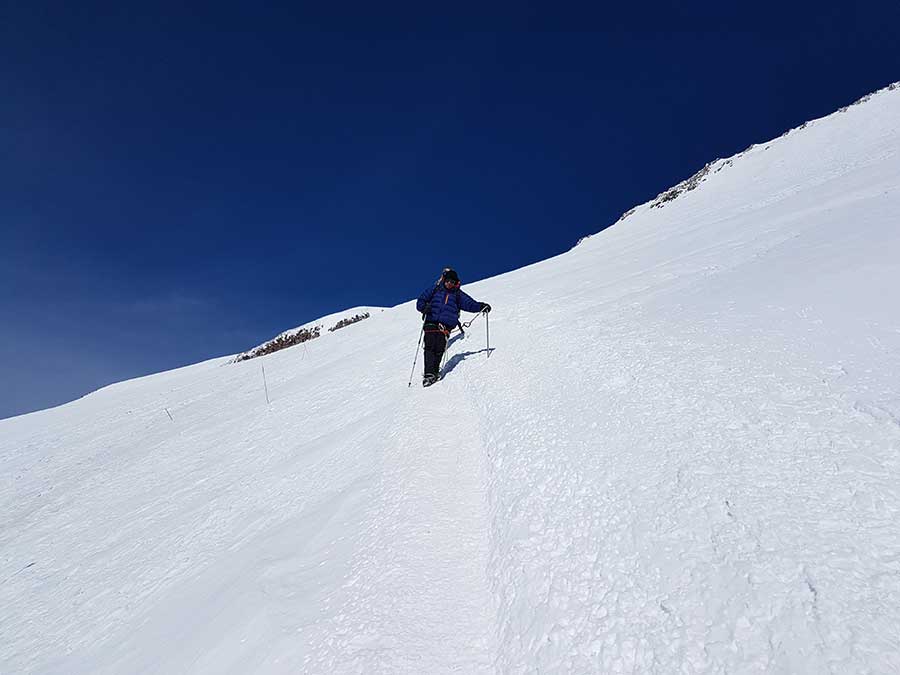 "Later, when I gradually began to talk about my orientation to family and friends, I experienced a strong pain of self-denial, self-hatred, and emotional separation from some whom I considered close. All of this caused me to be very depressed, the phase that passed thanks to the like-minded people who cultivated my activism in LGBT+ issues and feminism. I became a fierce activist whose goal was to change the minds and hearts of people in Kyrgyzstan through personal stories and coming outs.", erzählt Dastan über seine Sexualität und die Reaktionen in seinem Umfeld.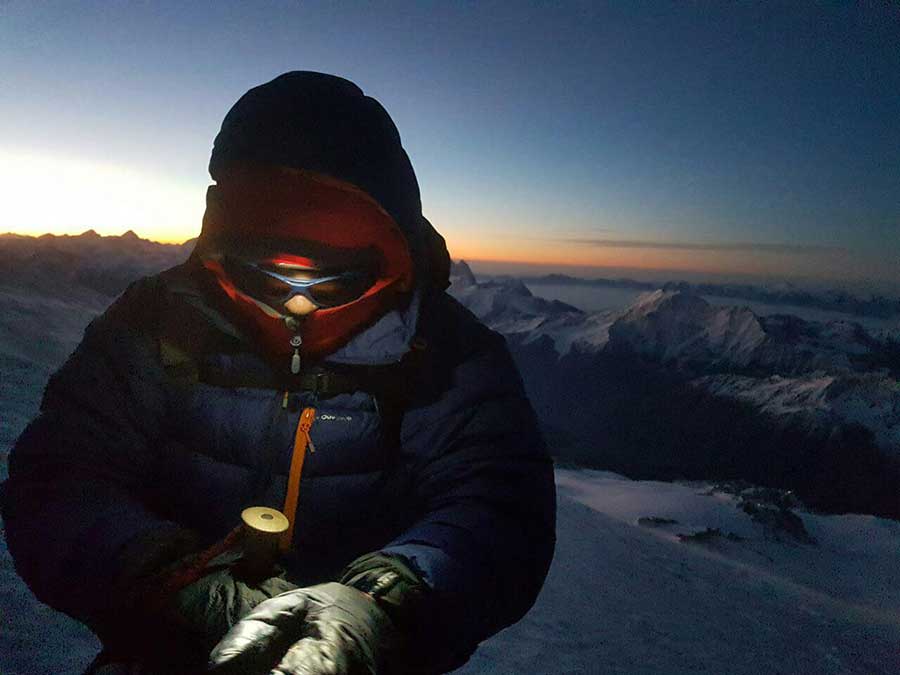 Wenn ihr am Laufenden bleiben wollt, wie Dastan Kasmamytov und seine Bergsteiger Kollegen die nächsten Gipfel der "Seven Summits" erklimmen, folgt ihm auf seinem Blog, über Facebook oder auf Instagram.
Text: Iris Poltsch
Quelle: pinksummits.com