Der Schriftzug "THE DISH RAN AWAY WITH THE SPOON – Everything you can think of is true" ziert den Eingang der am 10. Mai eröffneten Ausstellung von Robert Wilson anlässlich des 25-jährigen Jubiläums der illy Kunsttassen-Kollektion.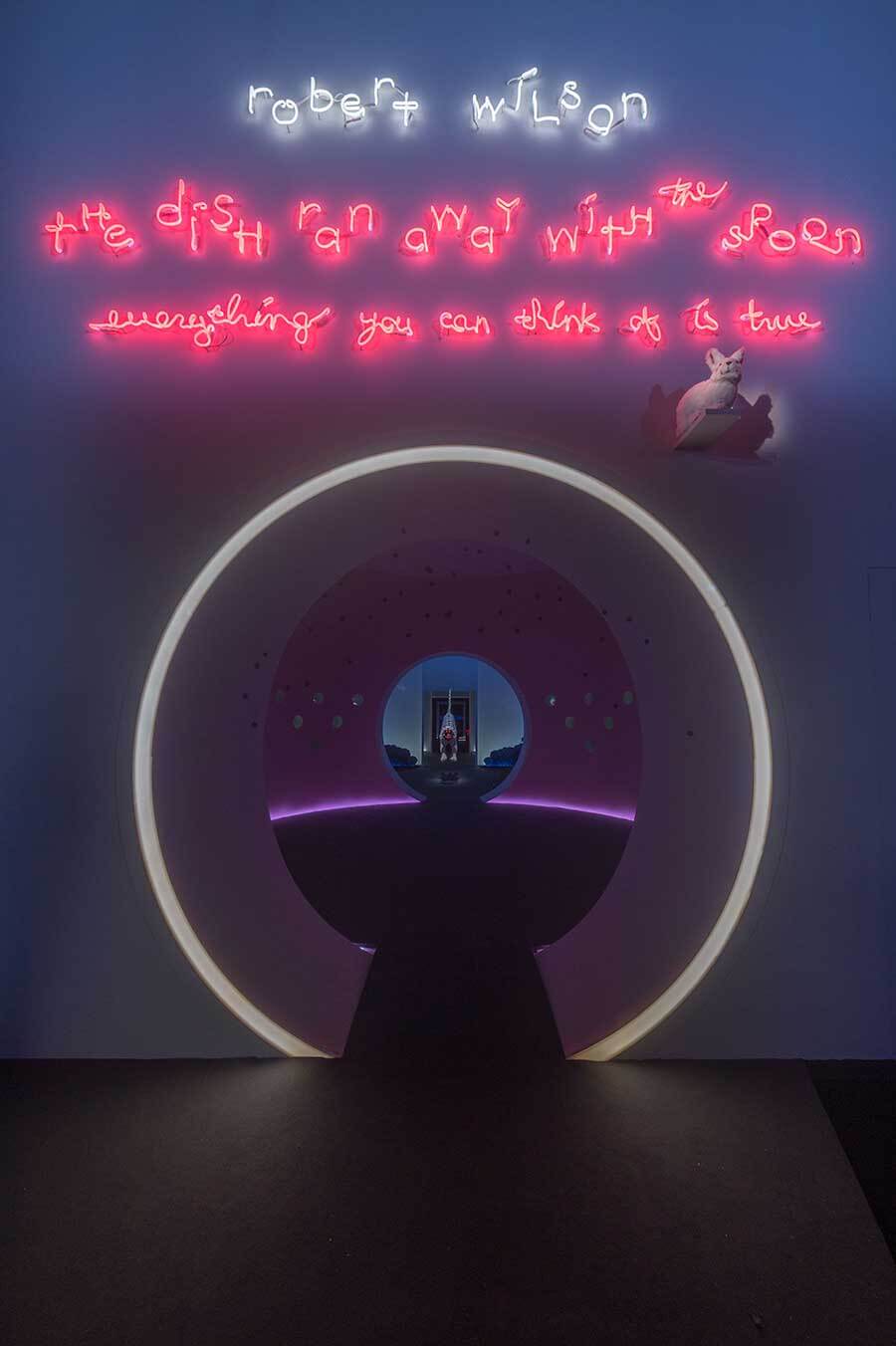 Doch hier können die Besucher*innen nicht nur bunt angemaltes Geschirr bewundern: Durch sieben Räume – einem Traum Wilsons nachempfunden – können die Besucher*innen in den Magazzini del Sale in Venedig schlendern,und in eine weltfremde Atmosphäre abtauchen. Hier werden Wilsons bühnenbildnerische Einflüsse klar sichtbar: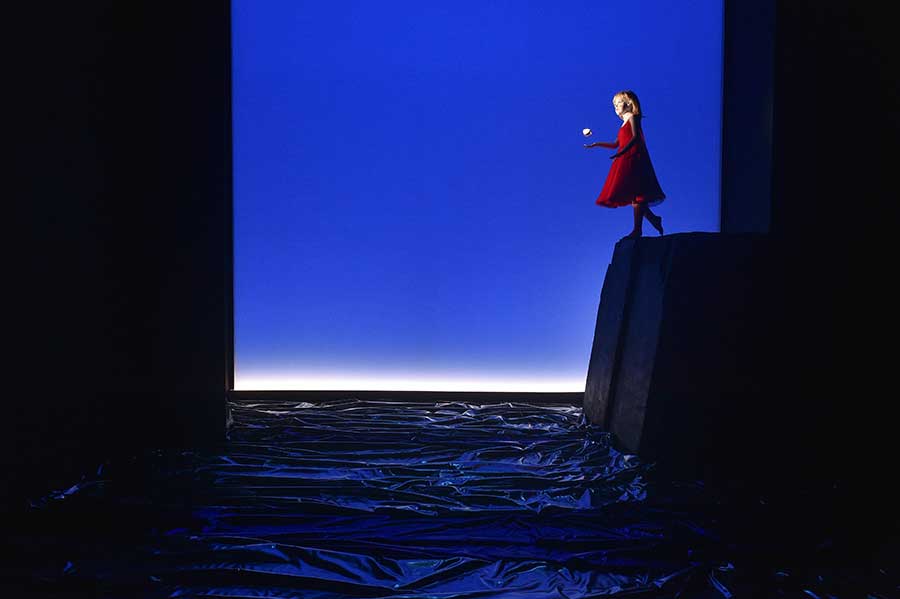 Ein sibirischer Tiger, umrahmt von blauem Licht und Schatten, mit der ikonischen Kaffeetasse im Maul scheint auf jeden einzelnen Zuzuspringen, weiße Affenskulpturen teilen sich einen weißen Garten mit bunten Kaffeetassen, und einige Räume weiter vorne glauben die Gäste, der Schwerkraft entflohen zu sein.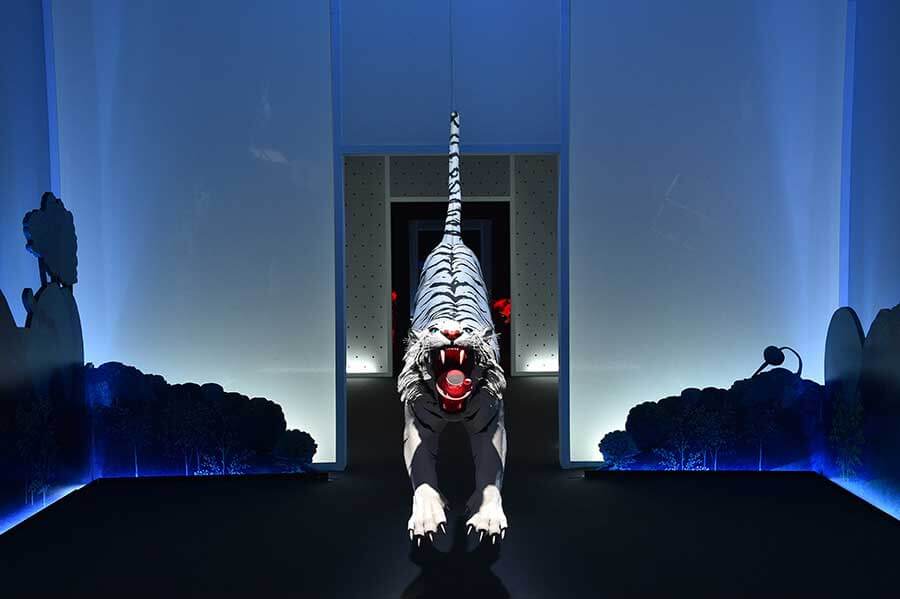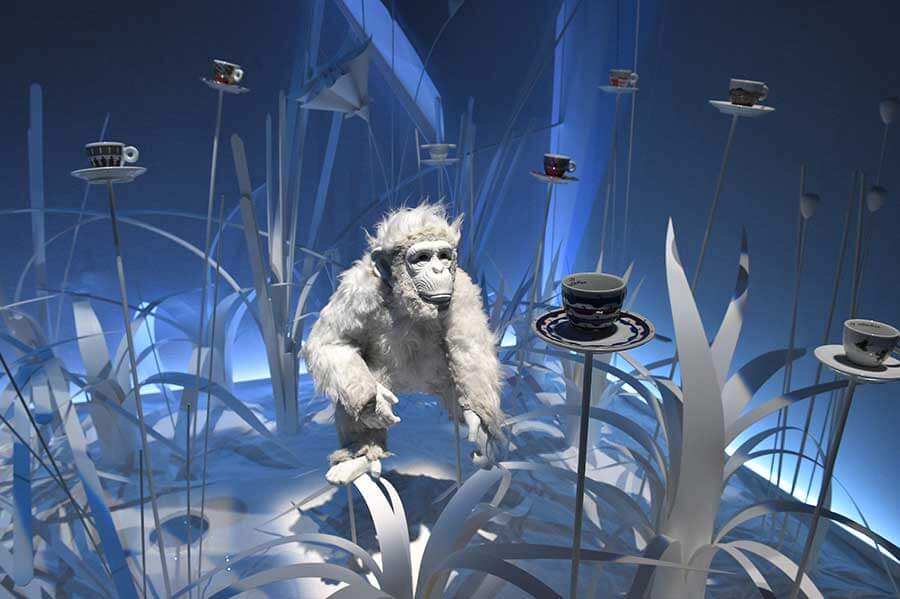 Hier hängen scheinbar schwerelose Kaninchen, Fernseher und Stühle von der Decke: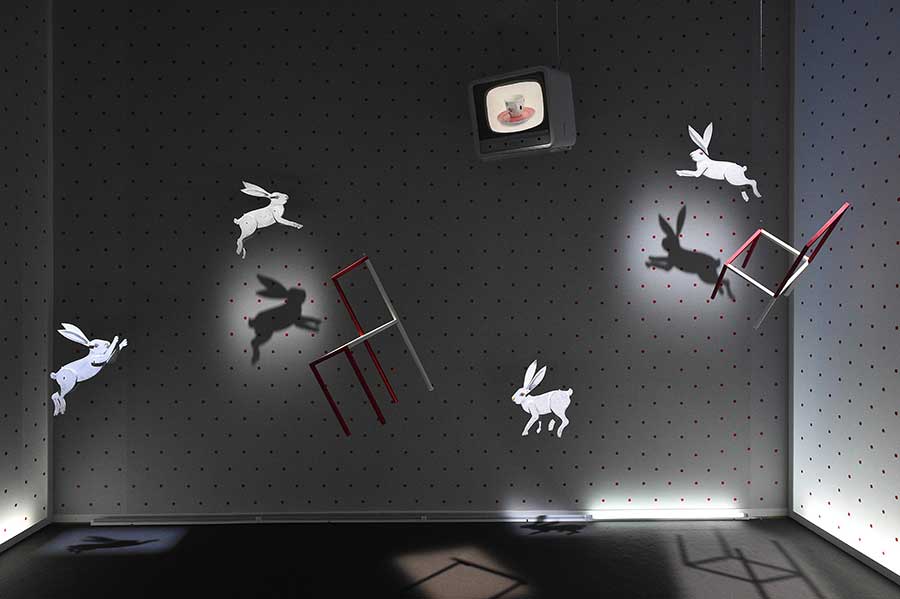 Auch den Kulttassen widmet sich Wilson intensiv: In den Löchern einer magentafarbenen, durchgebogenen Wand greift der Künstler sein schwereloses Traumkonzept auf und lässt die mit kleinen Kunstwerken bemalten Tassen über dazu farblich passenden Handskulpturen schweben.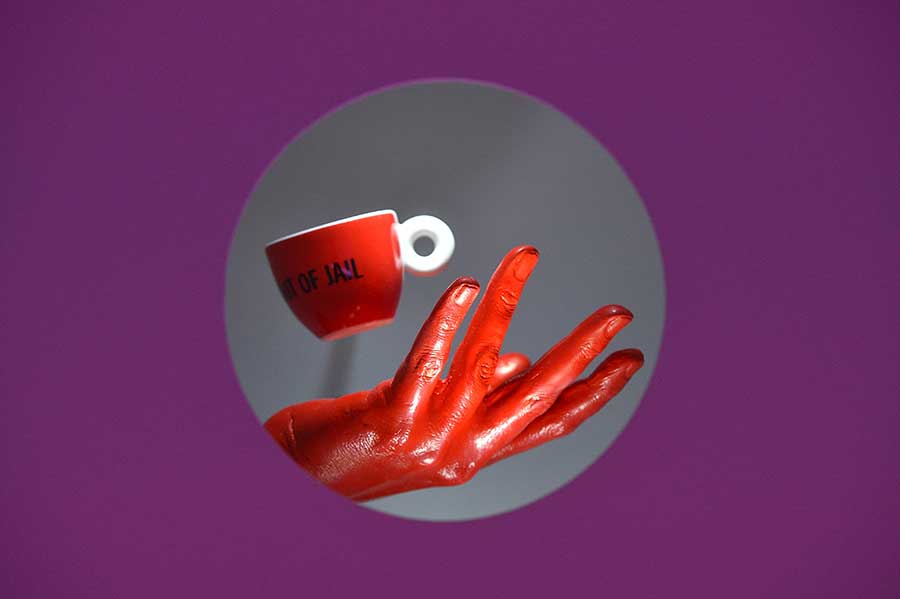 ---
Text: Alex Baur
Bilder: illycafé