In einen feucht-fröhlichen Abend, sollte man bereits feucht-fröhlich hineinstarten. So, oder so ähnlich lautete unser Motto für unseren Abend letzte Woche beim Vienna Boylesque Festival (powered by gayPARSHIP.at) im Wiener Stadtsaal. Nach zwei, drei Drinks an der Bar ließen wir uns in bester Stimmung auf unsere Plätze nieder, und konnten den Showbeginn kaum abwarten. Von da an wurde es nur noch feuchter, noch fröhlicher, sehr freizügig, und etwas blau.
Durch den Abend führte ein gut gelaunter, hochmotivierter, sarkastischer, versauter blaue Hase, der verzweifelt auf der Suche nach dem Ehemann fürs Leben war – oder für ein paar Monate. Was sag ich: Er suchte den Ehemann für den Abend. Sein Name: Scotty the Blue Bunny. Was für ein Host! Da braucht man kein Warm-Up Programm mehr. Die Stimmung war bereits zum Opening am Kochen, und Jubelrufe sowie überschwängliches Klatschen zogen wohl noch die letzte Person im Raum mit. Dabei hatte noch nicht mal einer der Performer die Bühne betreten.
Was folgte, war auch wie letztes Jahr absolut unterhaltsames, leicht anzügliches aber immer humoristisches Entertainment vom feinsten. Besonders ins Auge fiel die Vielfalt, die das Festival mit seinen Performern an den Tag legt: Egal, welches Alter, welcher Körperbau oder welche Art von Boylesque: Jeder Künstler legte immer noch eine Schippe drauf und heizte dem Publikum ein.
Absolutes Highlight der Show war zum Einen die Gewinnerin der 7. Staffel von RuPauls Drag Race: Violet Chachki, die eine atemberaubende schwebende Performance über der Bühne hinlegte, und einmal mehr bewies, wieso sie damals ihre Staffel für sich entschied. Aber auch die Finalperformance der Person, die dieses Festival überhaupt erst möglich gemacht hat war umwerfend: Jacques Patriaque, welcher gleich einmal eine Weltpremiere hinlegte und als erster und weltweit einziger Mann und von nun an KING of the FIRE TASSELS (sanctioned by Satan's Angel) brennende Nippel auf die Bühne brachte. Was für ein Finale!
Und wem das alles noch nicht genug der guten und nackten Unterhaltung war, konnte sich am Samstag Abend in der Roten Bar in intimer und weingetränkter Stimmung durch einen Party Abend gehosted von Violet Chachki führen lassen, und den Performern noch einmal ganz nahe kommen.
Wir freuen uns schon jetzt auf nächstes Jahr, und legen euch wärmstens ans Herz, selbst einmal vorbei zu schauen.
Das 5. Boylesque Festival findet am 30. & 31. Mai 2018 statt.
See you there.
---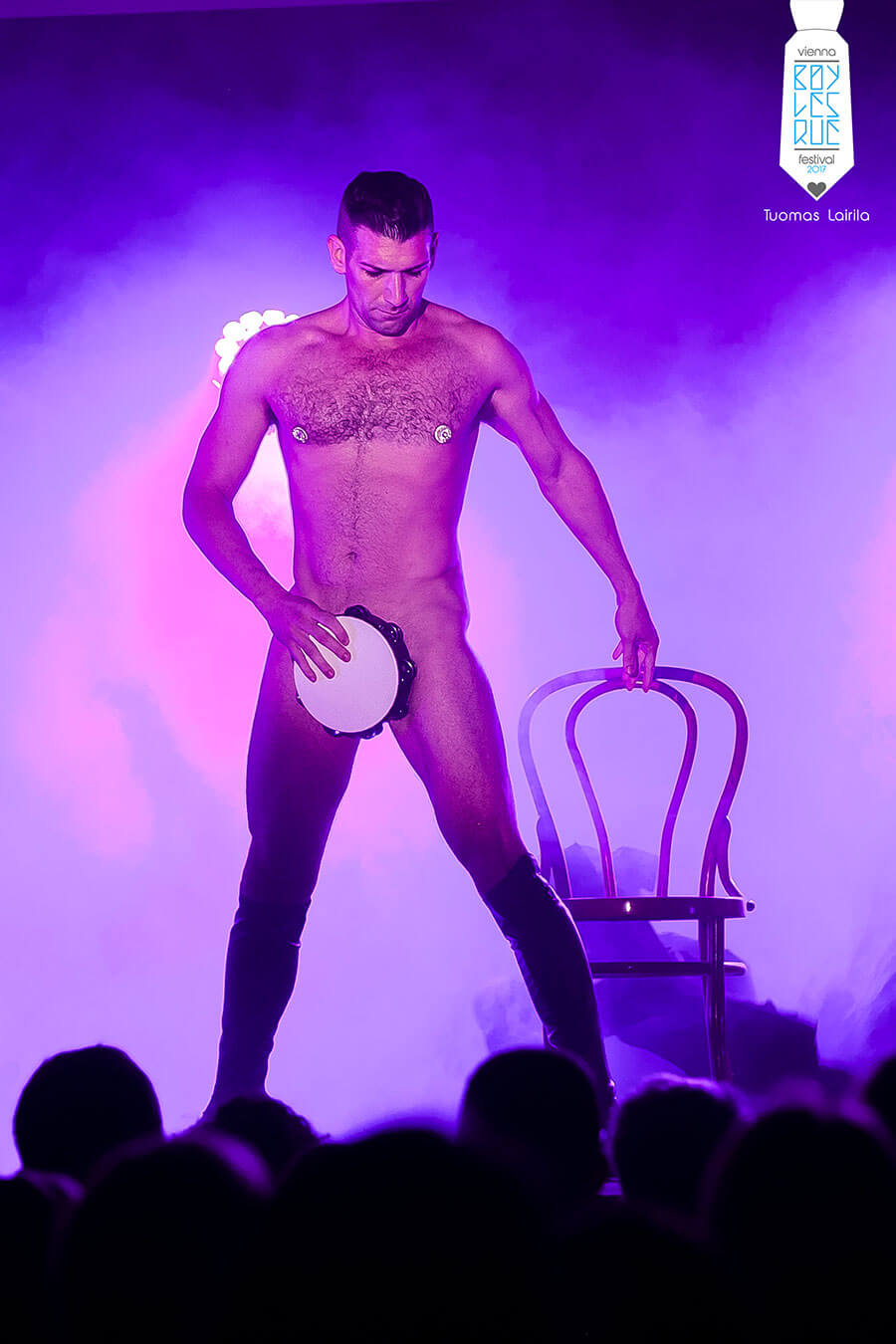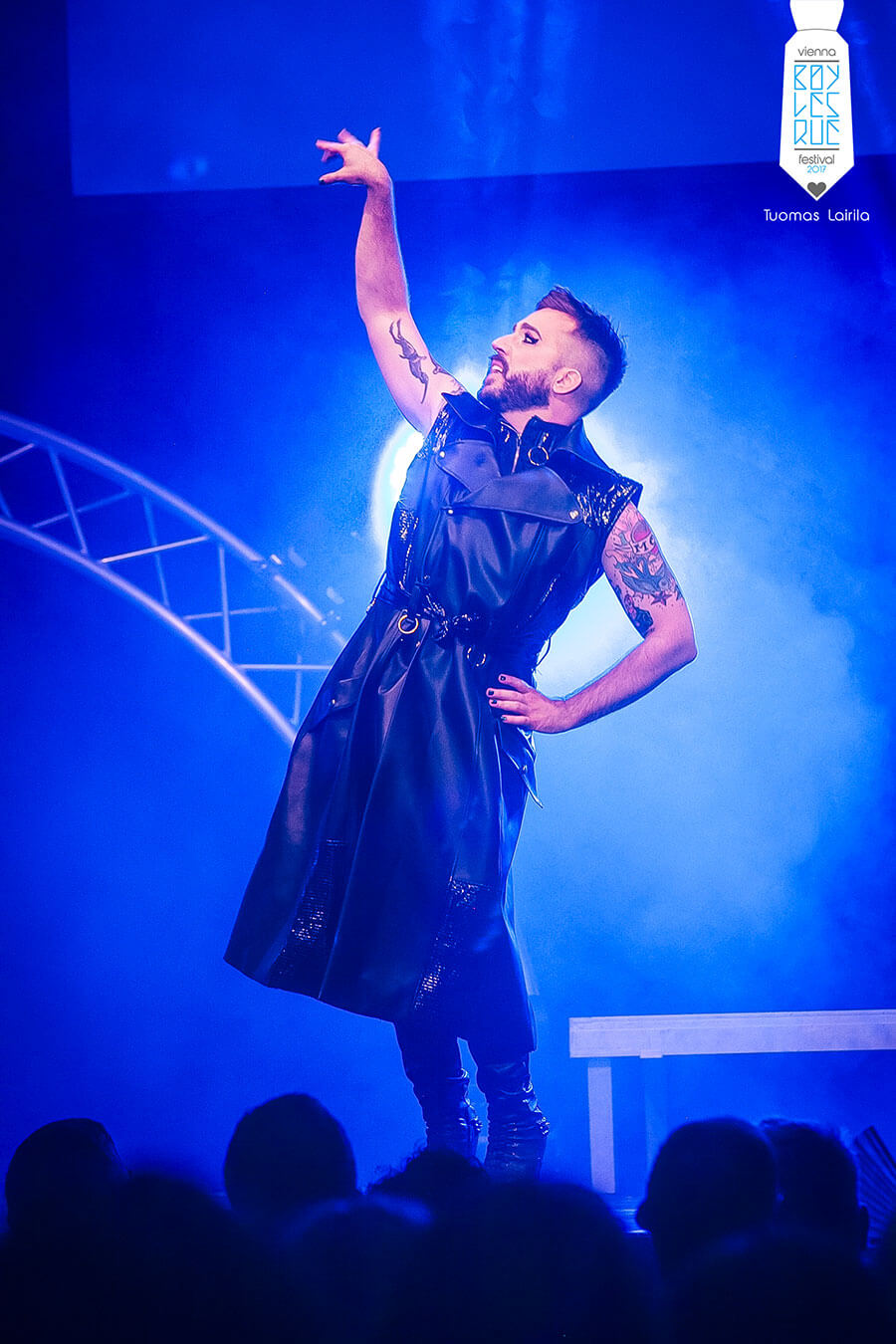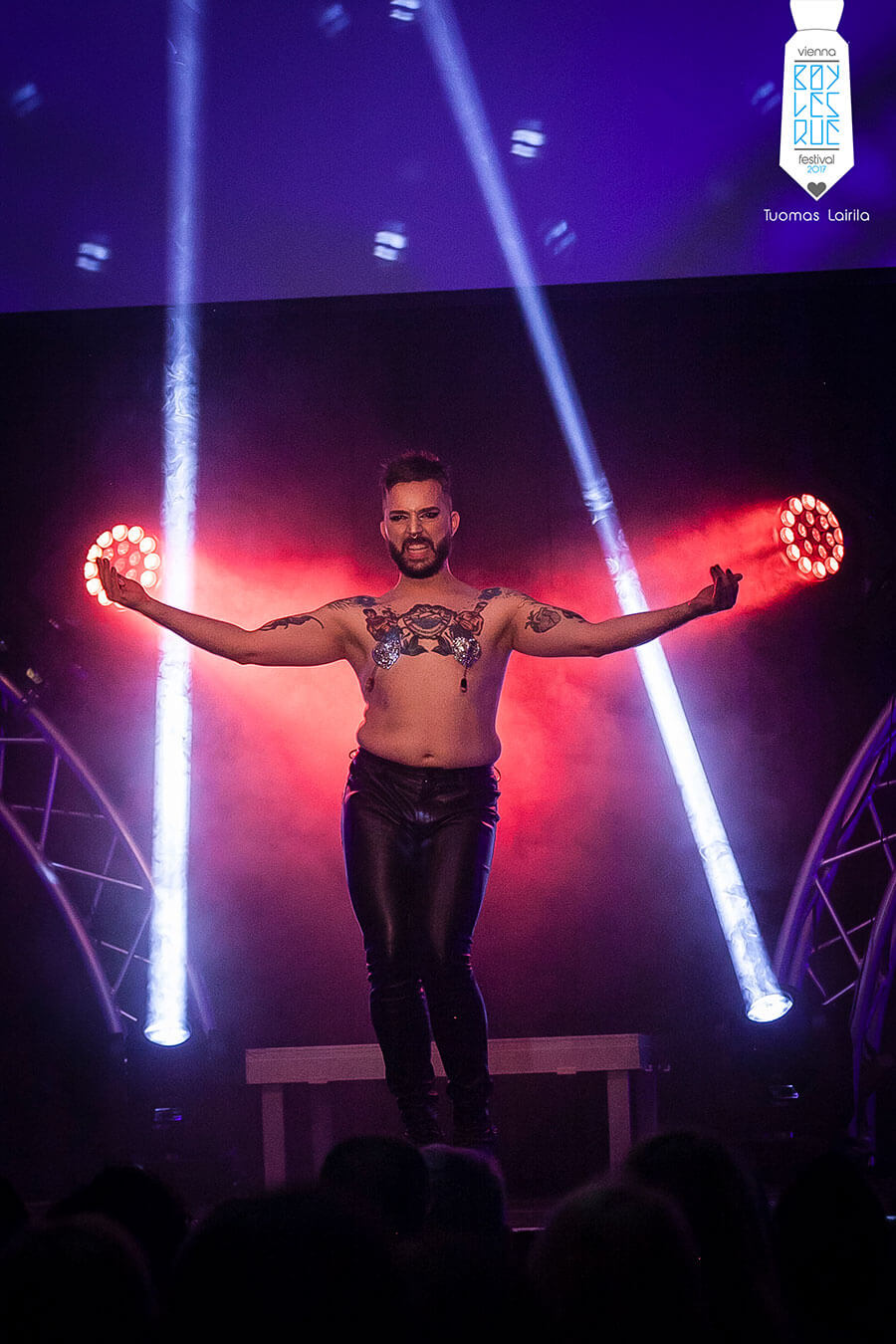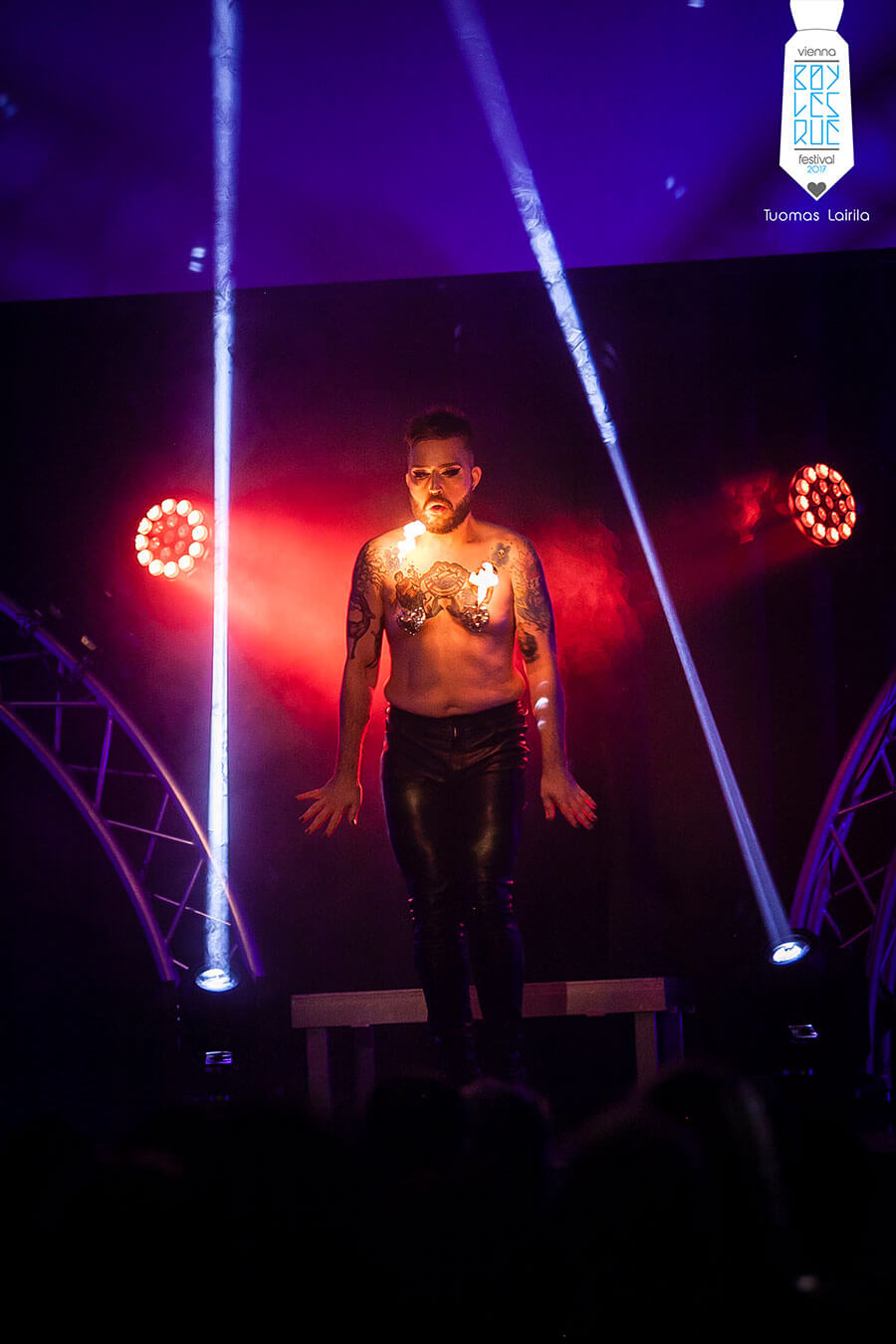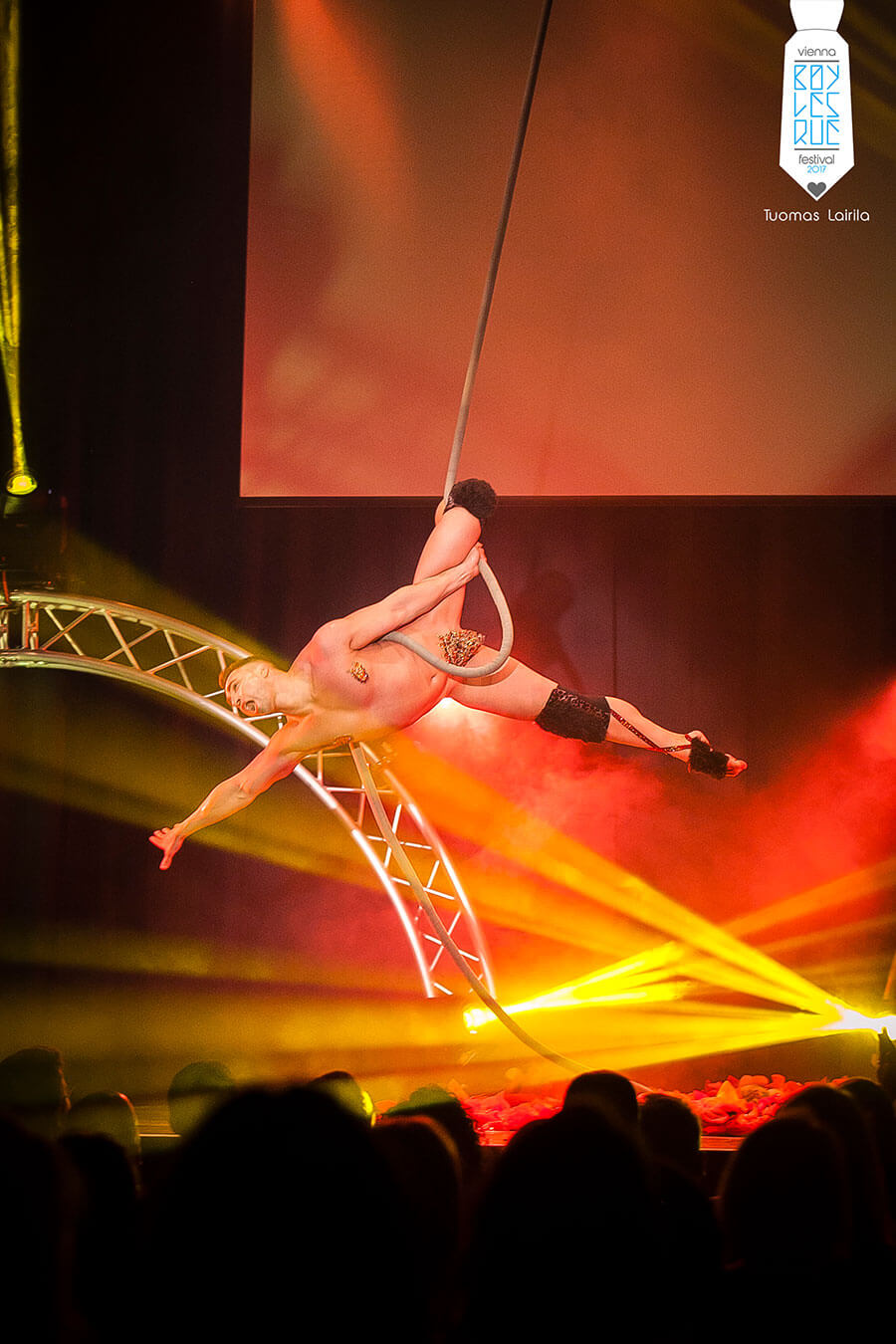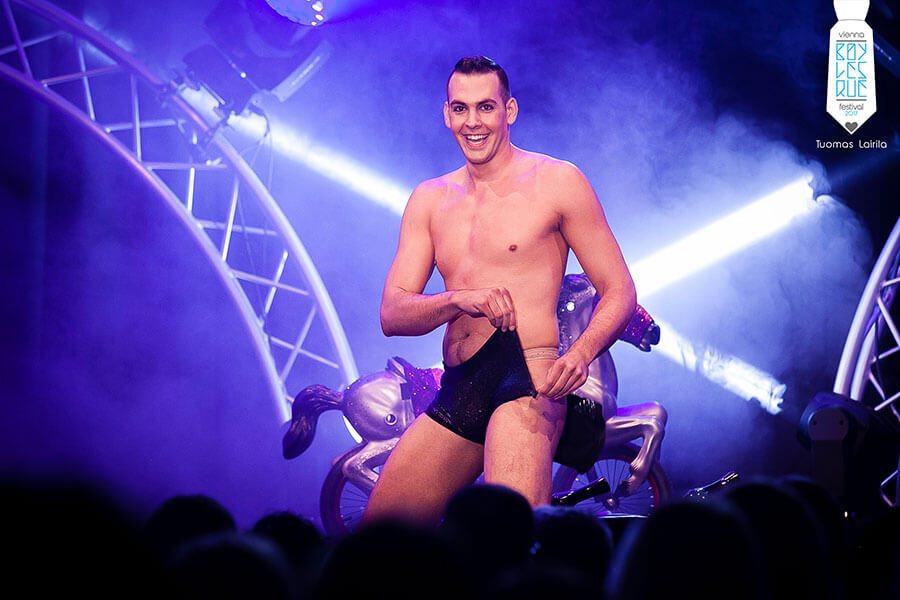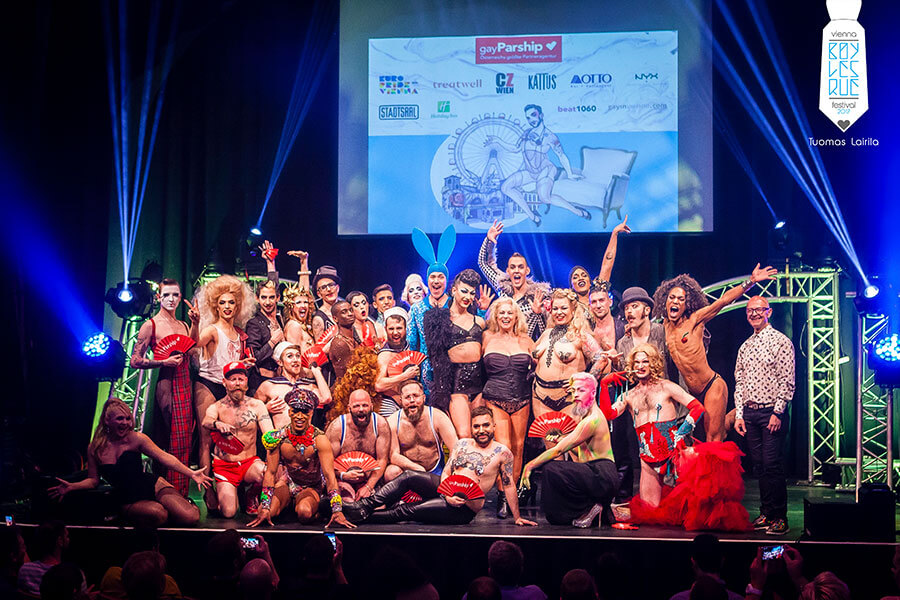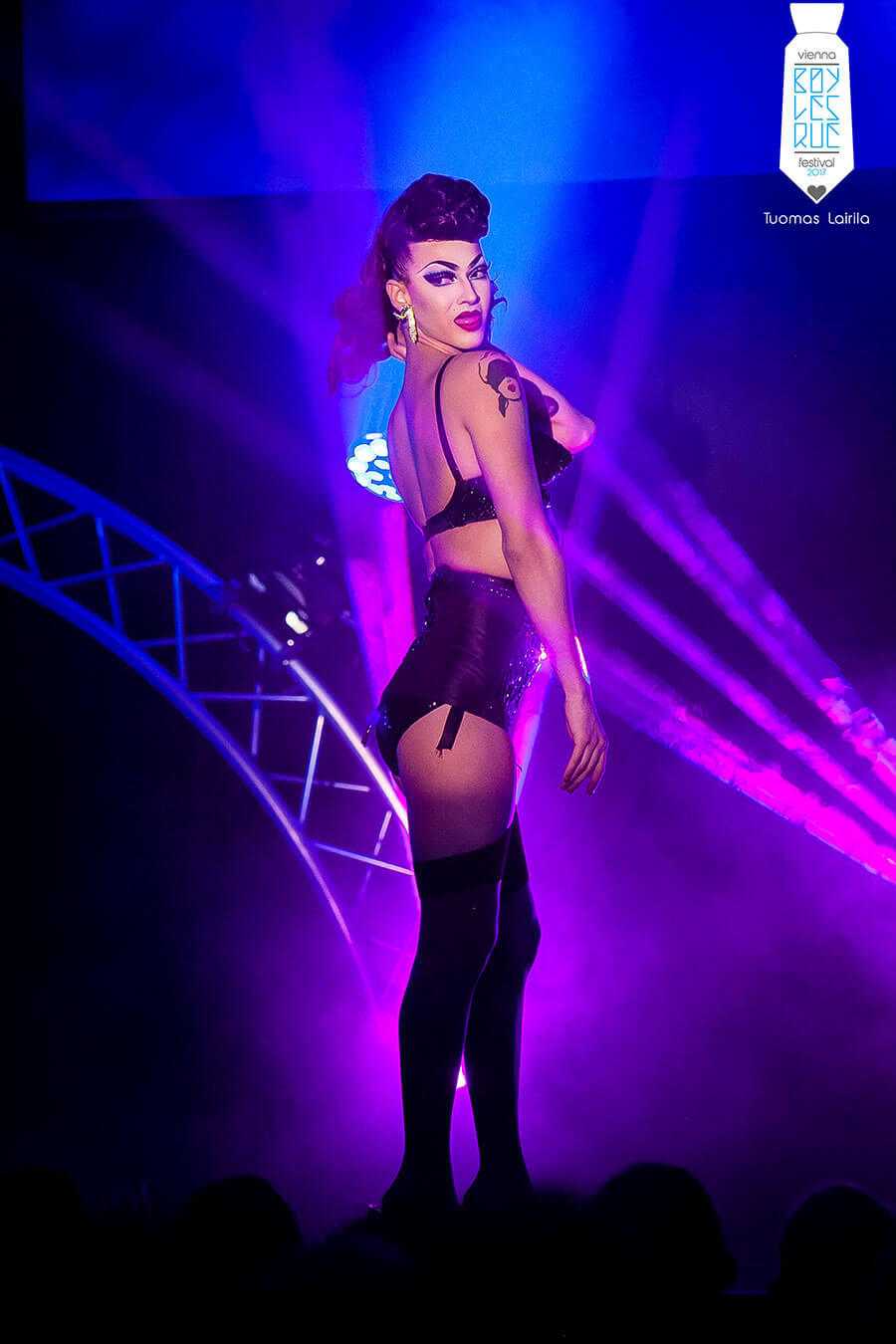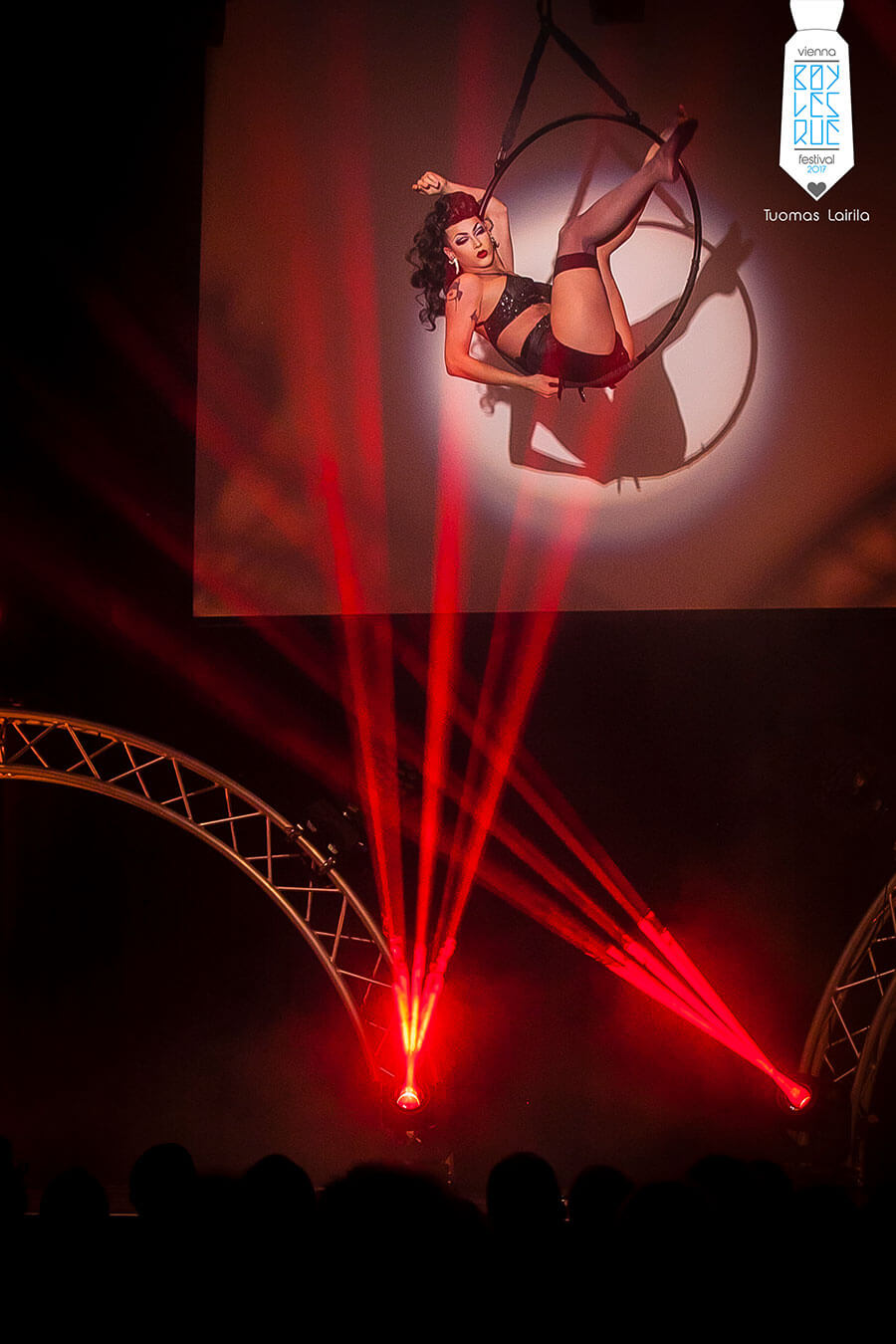 ---