Being just 18 years old, Zoé Cavaro is a french photographer from the Nantes area. She just graduated high-school, but already inspired teenagers around the world with her pictures. We met up with Zoé to talk about her work, her own thoughts about the youth-culture she lives in, and her plans for the future.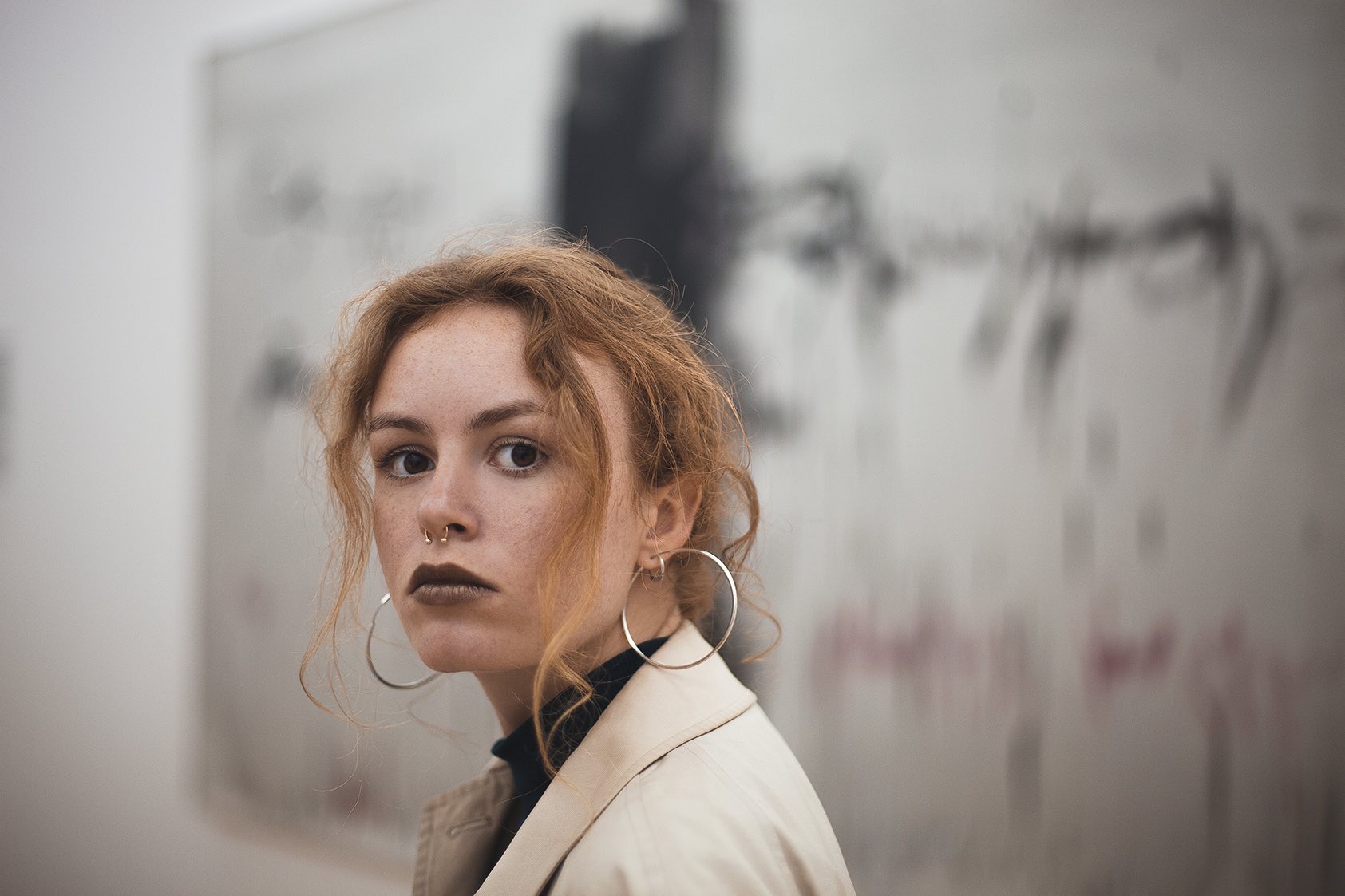 I think I got involved with photography when I got my first camera at the age of 8. At the beginning, I just took pictures of my shoes, which I wouldn't call photography today. But I'm completely self-taught. I'd like to go further than photography and study cinema to become a director. To me, cinema seems to be a total art, and that's the reason I'm so attracted to it. I'm fond of every type of art, and cinema is where I can gather all of my hobbies.
I never really tried to focus on any topic. A few years ago, I used to take pictures without thinking of what they could reflect. I could just notice some sadness, a kind of nostalgia that resulted from my work and it made me think about myself. One day, a friend told me it represented nowadays's youth and adolescence in general. With its fears, its madness. That is true. I want to show the different and contradictory sides of us: As teenagers, we're lost, we're gloomy, miserable, but also crazy, nonchalant, excited, thirsty for life.
My favourite kind of picture is definitely the portrait since I'm always intrigued by people. I like showing emotions and qualms. The shootings I love the most are the ones done at night with my best friends. While we're out of control, I open the flash and take as much pictures as I can, mostly at random because we're often in the dark.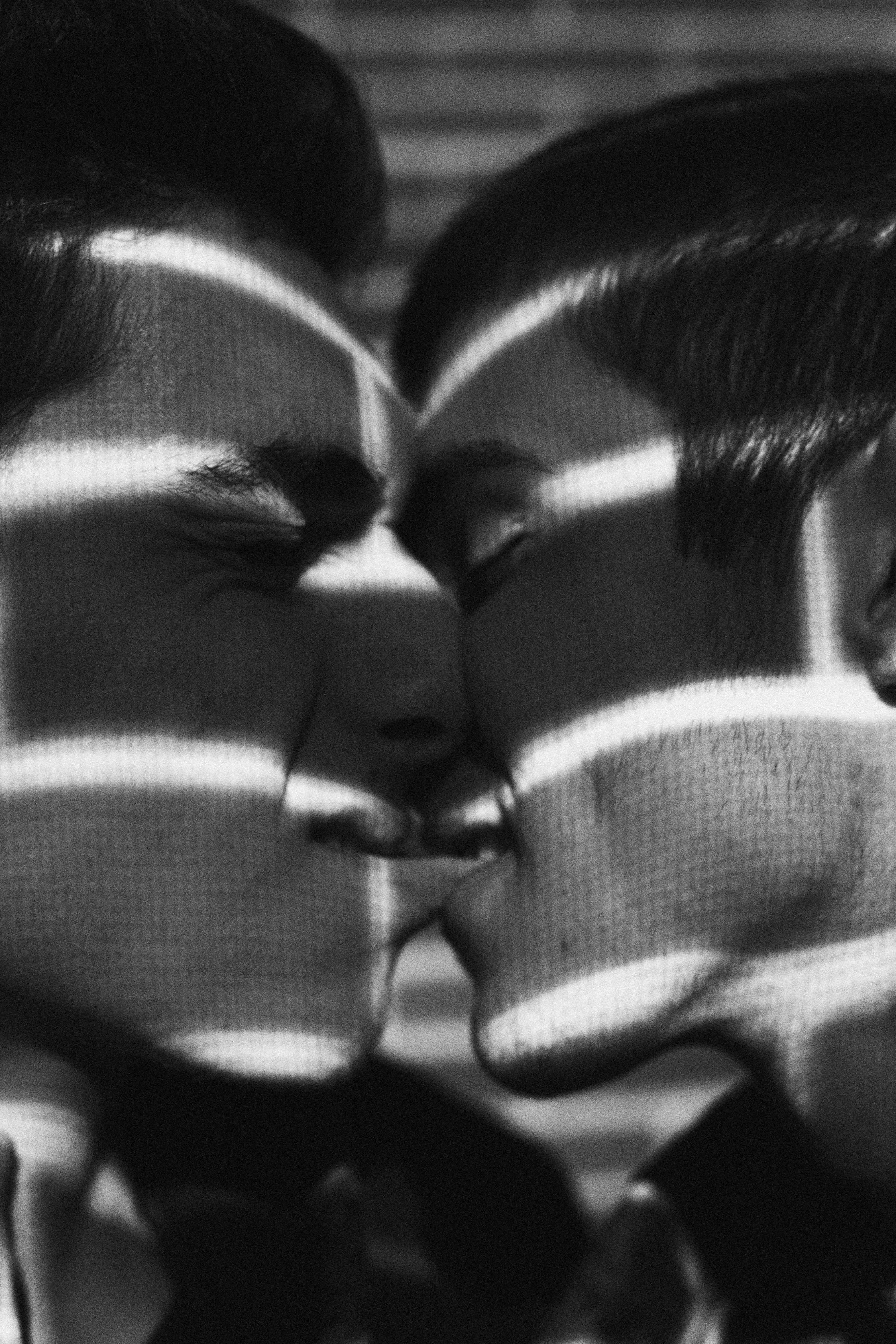 I took this picture the last time I went to Paris. We were there on a Sunday night, just us three, we wanted to hang out and decided to go to the Palais de Tokyo (I insisted because I had never been there before and it annoyed me). I took this photo in front of an exhibition wall, on which was projected a brick's motive.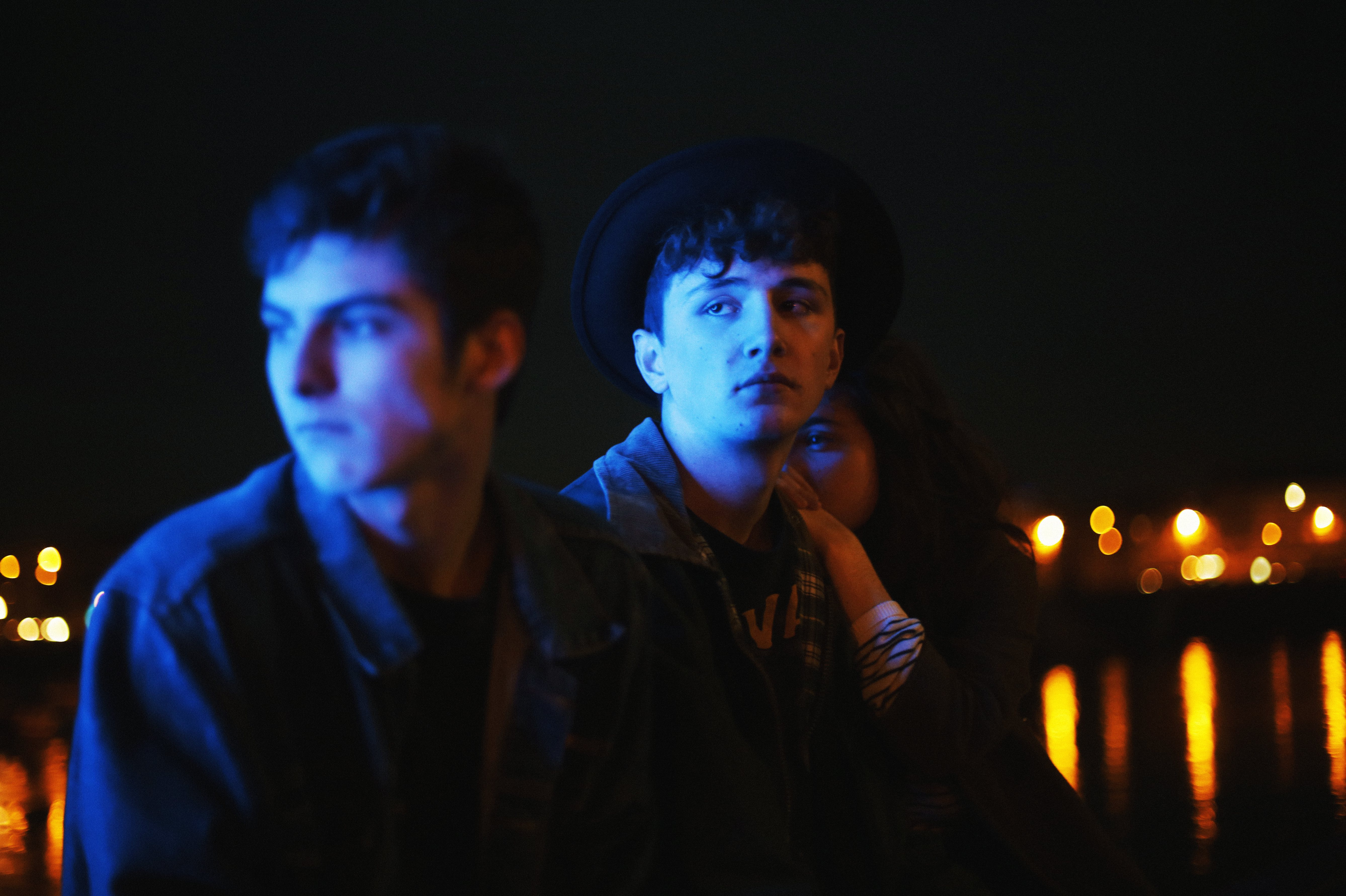 I took this one in December 2015 when Mathis (the guy at the middle) and Tom came to visit me. The blue light comes from one of the rings of Burren. I don't really remember what happened before I took the photo, I just remind that we had put some music, we stopped there and took some photos.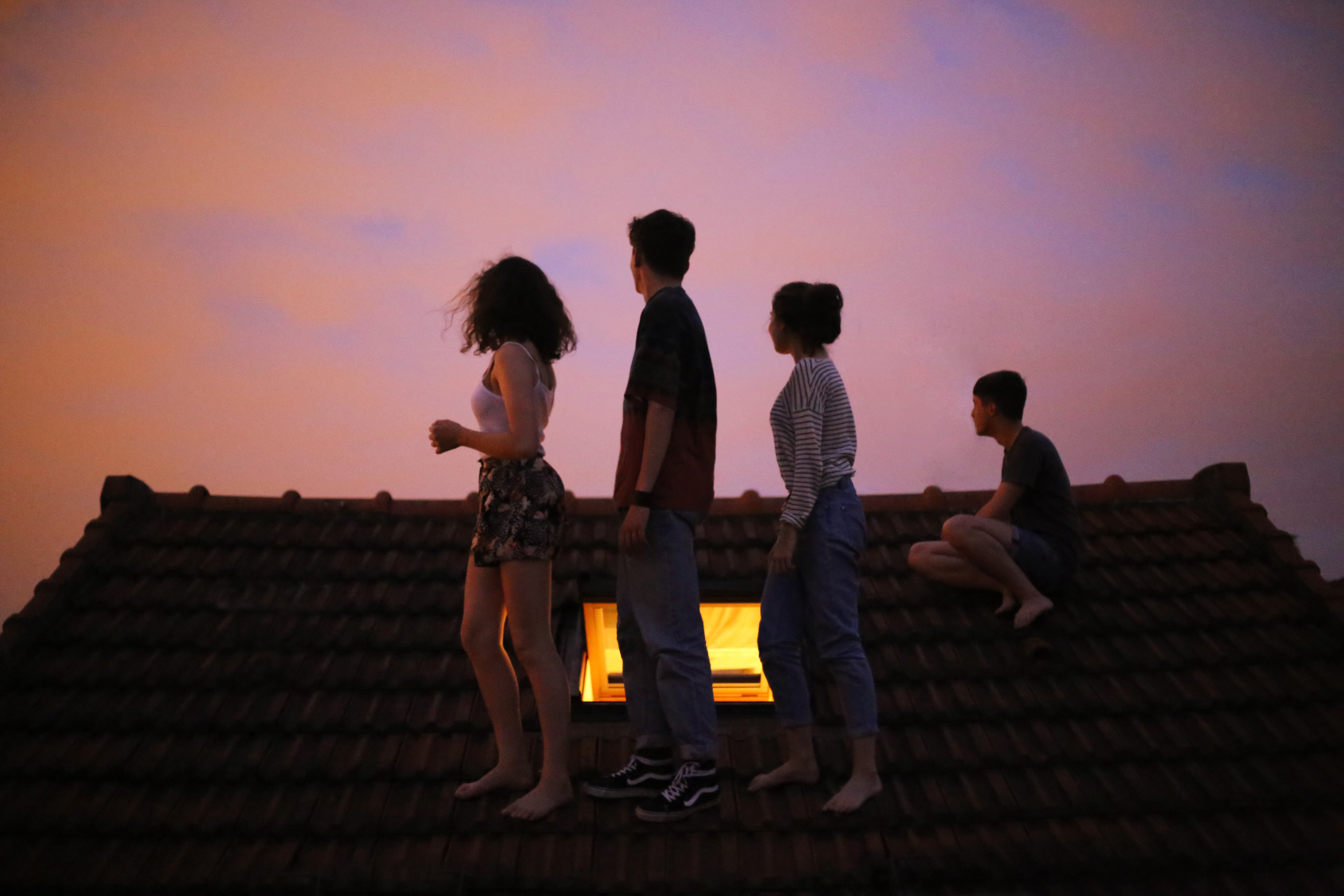 This is one of my favourite photos, and has been taken two years ago at Mathis' home in Paris. We decided to climb onto the roof and spend some time on there admiring the sunset. To me, this picture represents a memory that means a lot to me because it was beautiful and I was having such a great moment with friends that I don't get to see that often.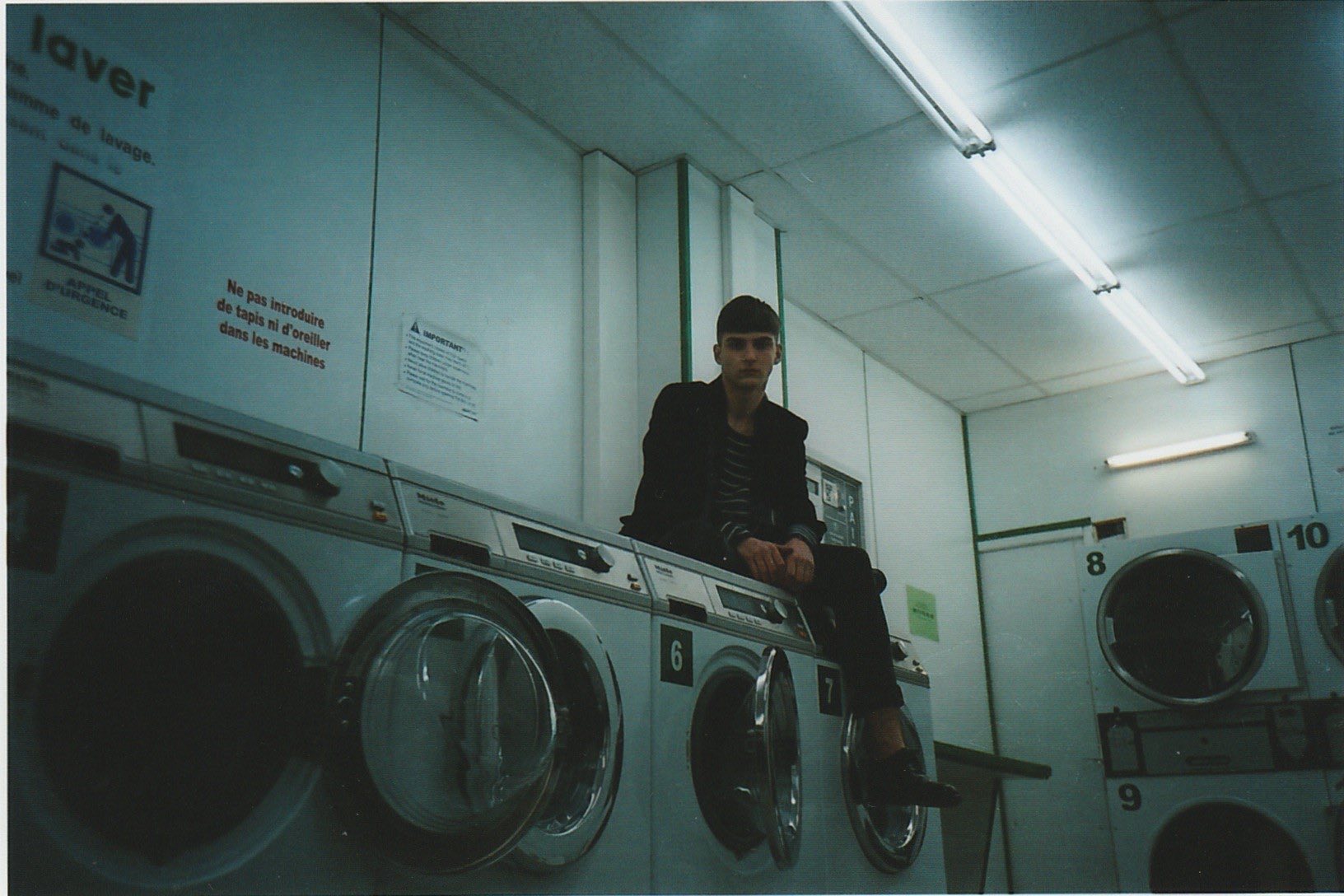 I went to Paris in January 2016 to meet my friends. We all slept at Mathis' house and the photo has been taken on the way to go home. We came by this laundromat. I absolutely wanted to take a picture, and I was lucky because less than one second after I pressed the shutter, an man entered in my viewfinder. He could have ruined my shot!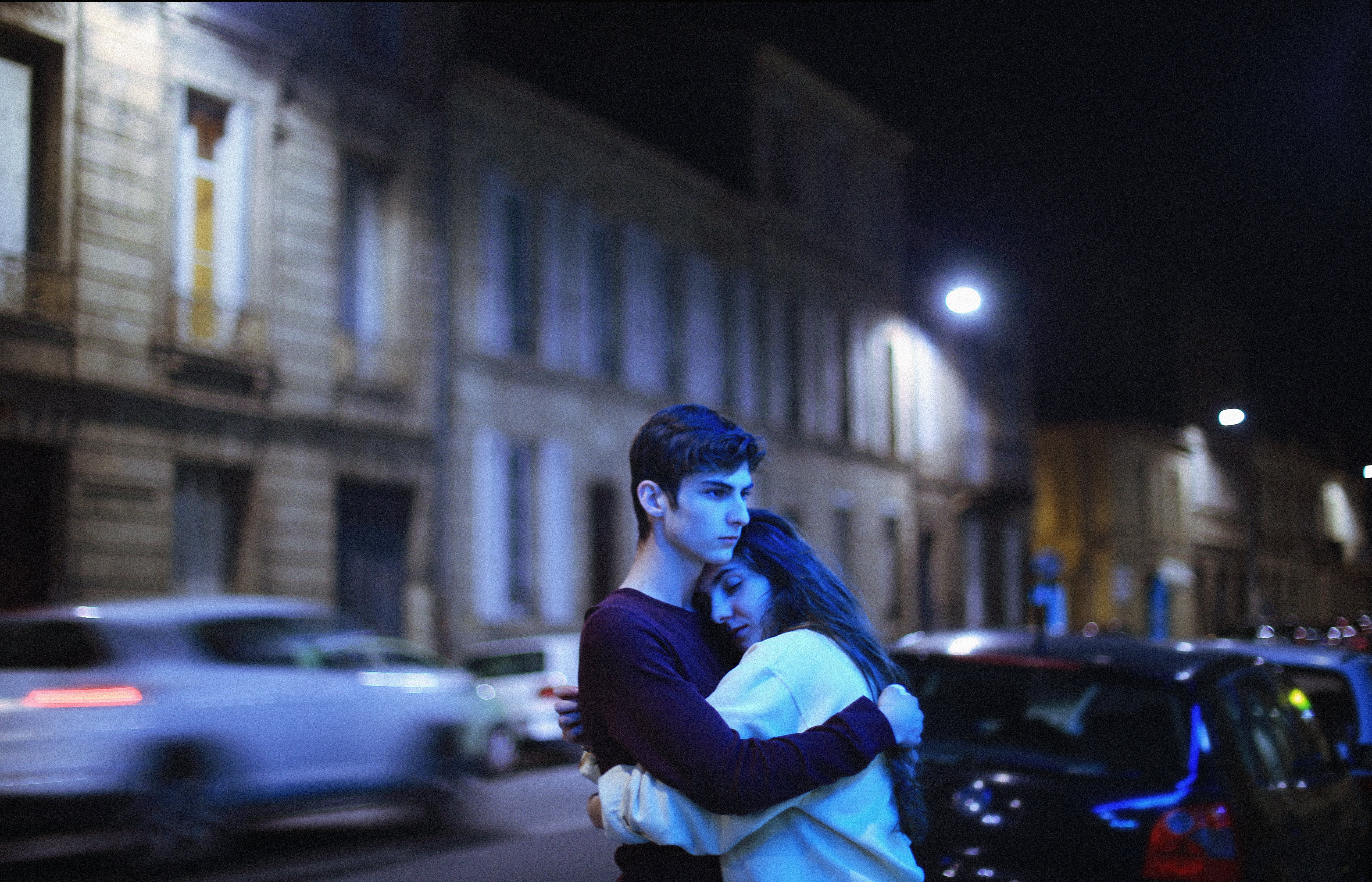 I took a trip to Bordeaux with my friends in October 2015 when we saw a beautiful blue light at the middle of the street (which actually was from a bank's sign which is not as poetic as we could imagine). We stopped to take some photos, so the picture isn't as spontaneous, since I had the intention to take it. But the emotion exuded from the scene transposes what my friends felt, and that is how the photo is true and sincere.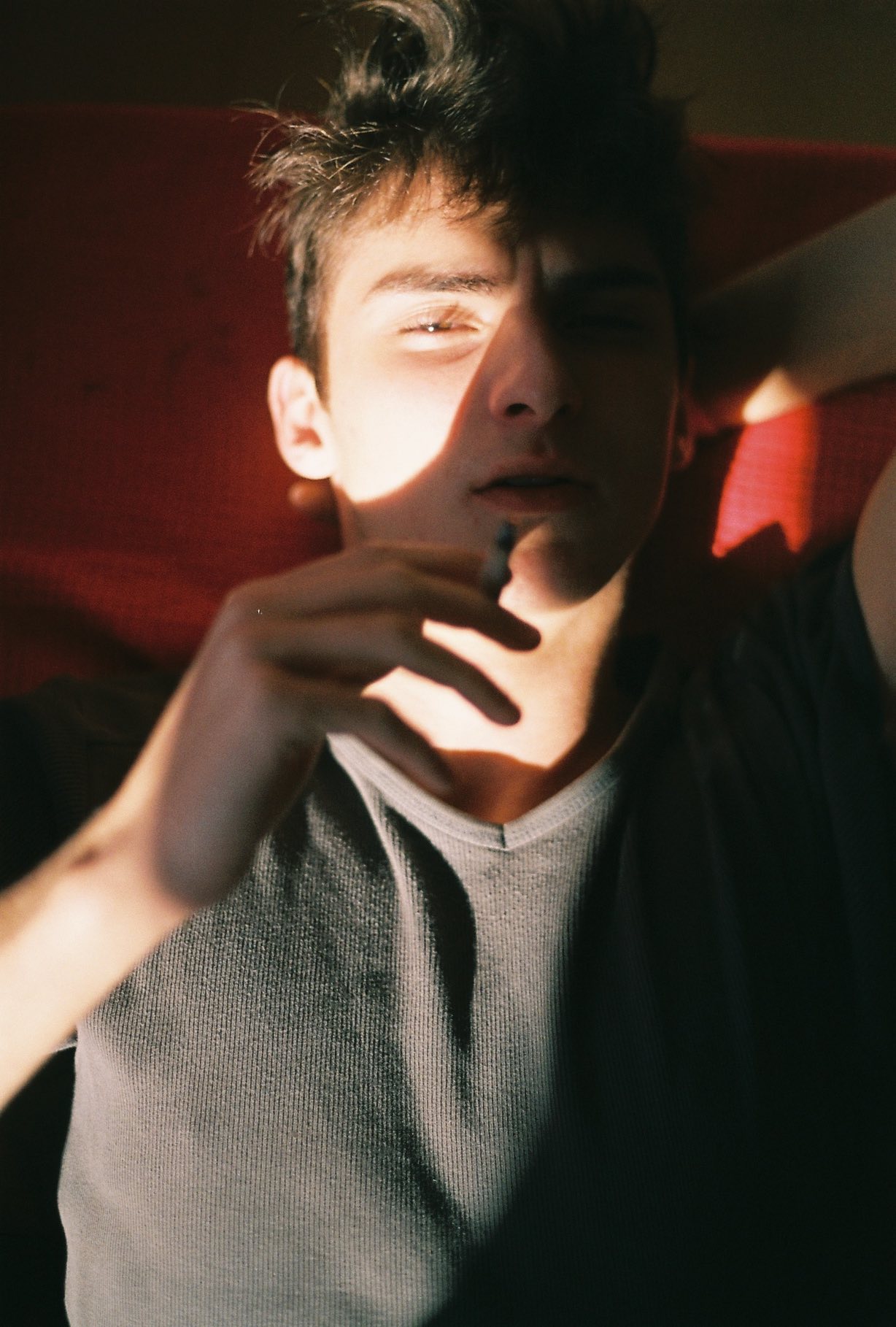 I took this shot the last time I went to Bordeaux at Tom's home. We were alone at home, Tom lighted his cigarette and laid down on the sofa under the windows. I thought the moment was pleasant, so I took the photo.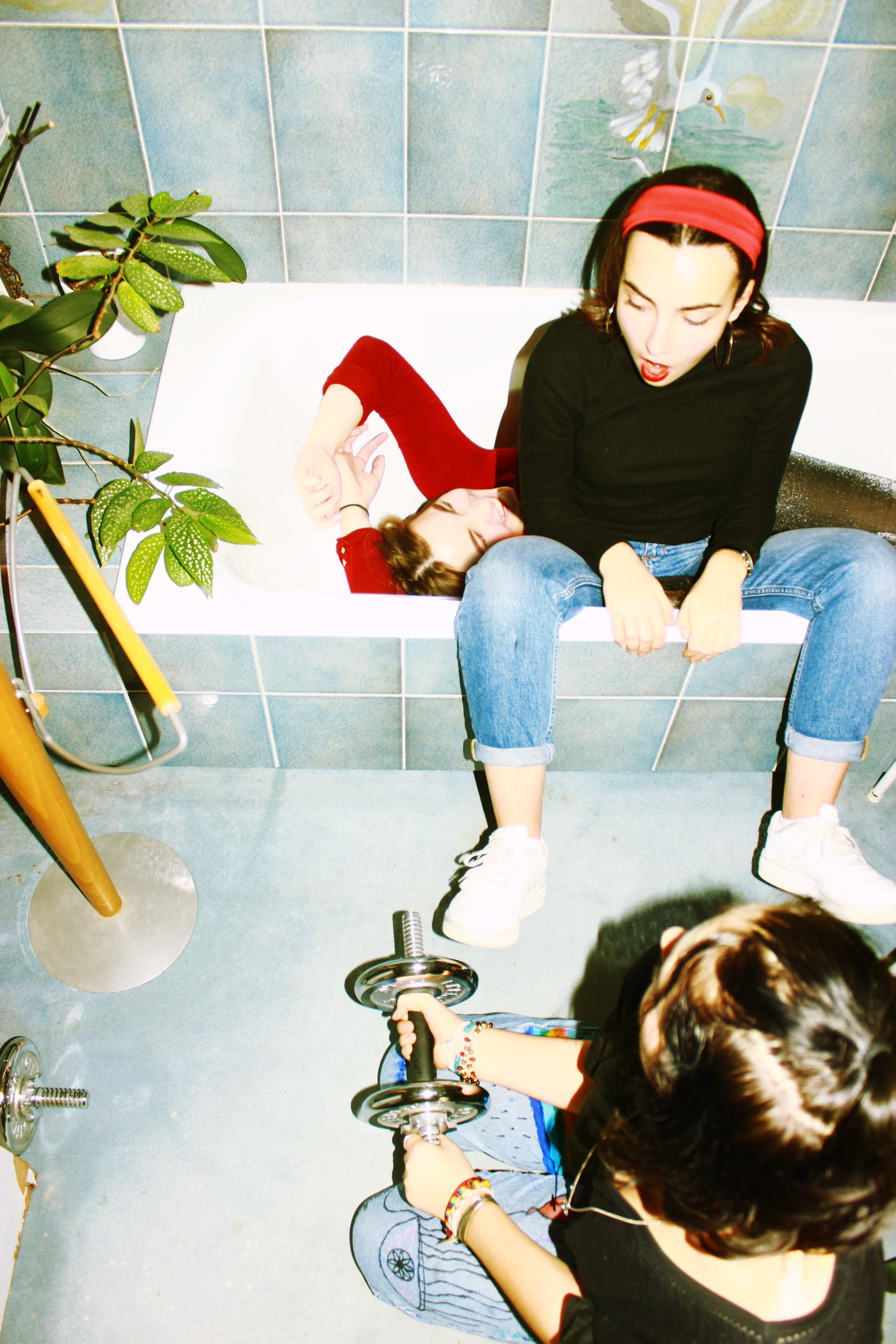 We were partying on New Years. This time I was completely drunk taking pictures. What makes me love this shot is the liveliness drawn, the kind of unusual part of it due to the dumbbells, the bathtub -the emotion is different than in most of my other work. I also love the effect of the flash that accentuates the intensity of the scene.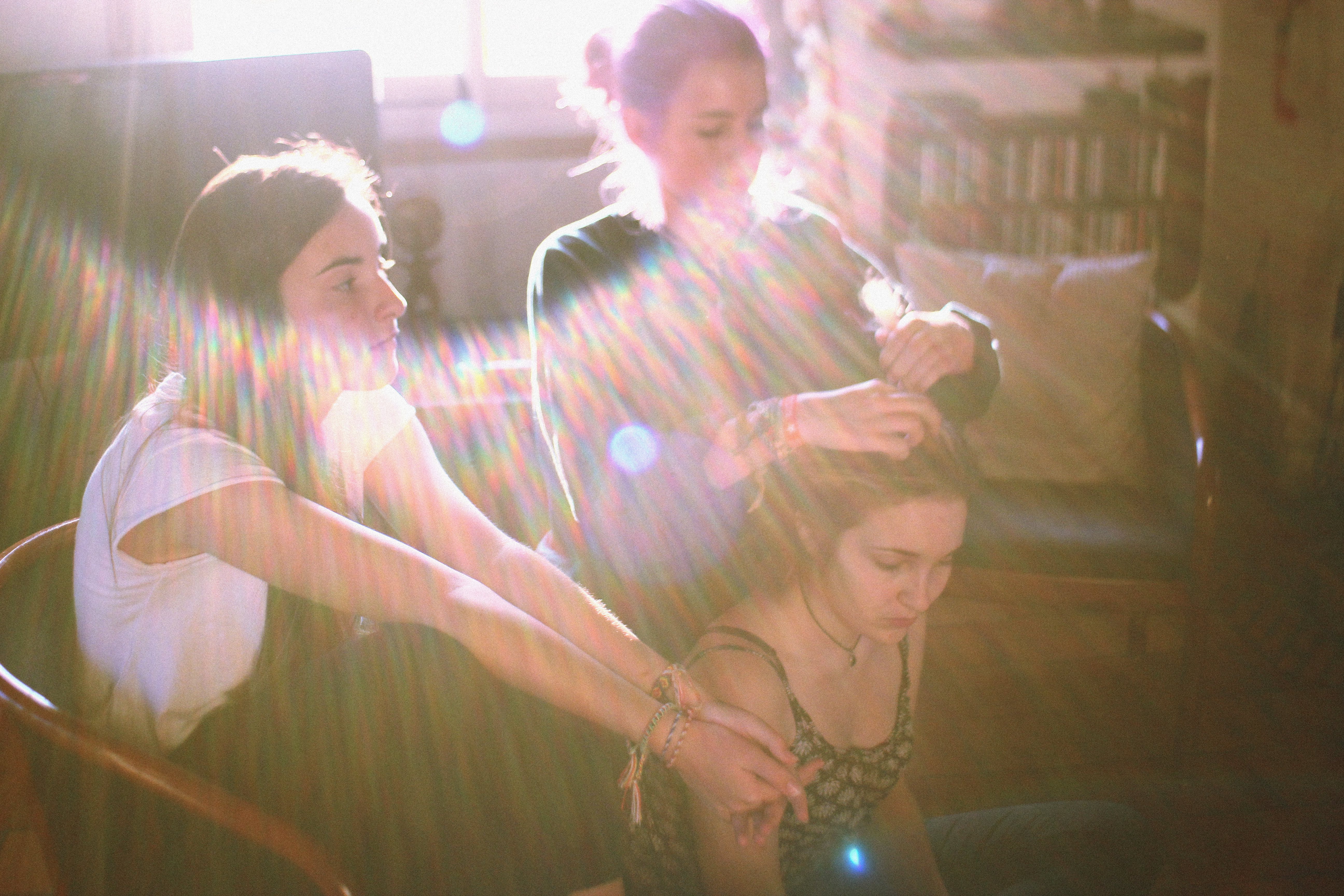 This shot has always made me think about Deniz Gamze Ergüven's movie Mustang because of the of contrast between complicity and the nostalgic expression of the girls. In 2015, I invited my best friends to spend the week with me. The photo is entirely spontaneous. The atmosphere of the scene, with these sun rays coming in, and the fact that it is a real point of my life makes this photo one of my favourites.

Corencascade by Zoé Cavaro
Intrigued? Follow Zoé's Facebook, Instagram, and Flickr.
---
Text and Interview: Alex Baur
Pictures: Courtesy of Zoé Cavaro