Der britische Künstler Damien Hirst wurde 1965 in Bristol als Sohn eines Automechanikers und einer katholischen Irin geboren und wuchs in Leeds auf. Von 1986 bis 1989 studierte Hirst "Fine Arts" am Goldsmiths College in London. Mittlerweile ist Hirst weltberühmt aufgrund seiner teils umstrittenen und viel debattierten Werke. Man kann Damien Hirst als Maler, Bildhauer oder besser als konzeptionellen Künstler bezeichnen, denn Hirst ist so vielschichtig wie kaum ein anderer Künstler seiner Zeit. Eines seiner neuesten Projekte ist das Palms Casino Resort in Las Vegas, das für 690 Millionen US-Dollar renoviert wird. Hirst wird dabei die Innenreinrichtung gestalten und insbesondere neue Kunstwerke für eine Luxus-Suite mit knapp 850 qm kreieren.
Im Jahr 1988 schaffte Hirst den Durchbruch mit der von ihm durchgeführten Ausstellung "Freeze" in einem Lagerhaus im Londoner Hafenviertel. Diese Ausstellung gilt als die Geburtsstunde der "Young British Artist", einer Künstlergruppe zu deren Leitfigur Hirst dann in den 1990er Jahren wurde. Die ebenfalls von Hirst organisierte Ausstellung "Modern Medicine" im Jahr 1990 trug vollends zu Hirsts Bekanntheit bei. Hirsts Vielseitigkeit zeigt sich nicht nur in der Kunst. Er hatte sich nie auf nur eine Richtung festlegen wollen. Zudem hatte er früh ein Interesse für Pathologie entwickelt, was sich in seinen Werken und Ausstellungen widerspiegelt.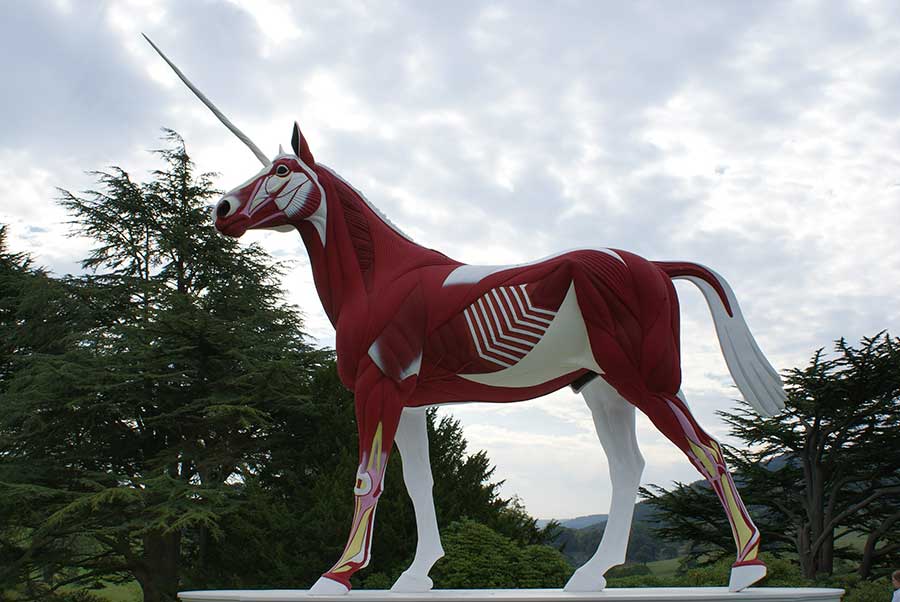 Zu Hirsts bekanntesten Werken zählen in Formaldehyd eingelegte Tierkörper, das berühmteste darunter ein Tigerhai, der scheinbar zentral in einem Glas und Stahlbehälter schwebt. Dieses Werk trägt den Namen "Die physische Unmöglichkeit des Todes in der Vorstellung eines Lebenden". Ein weiteres berühmtes Werk ist ein mit Diamanten besetzter menschlicher Schädel. Das Werk trägt den Titel "For the Love of God".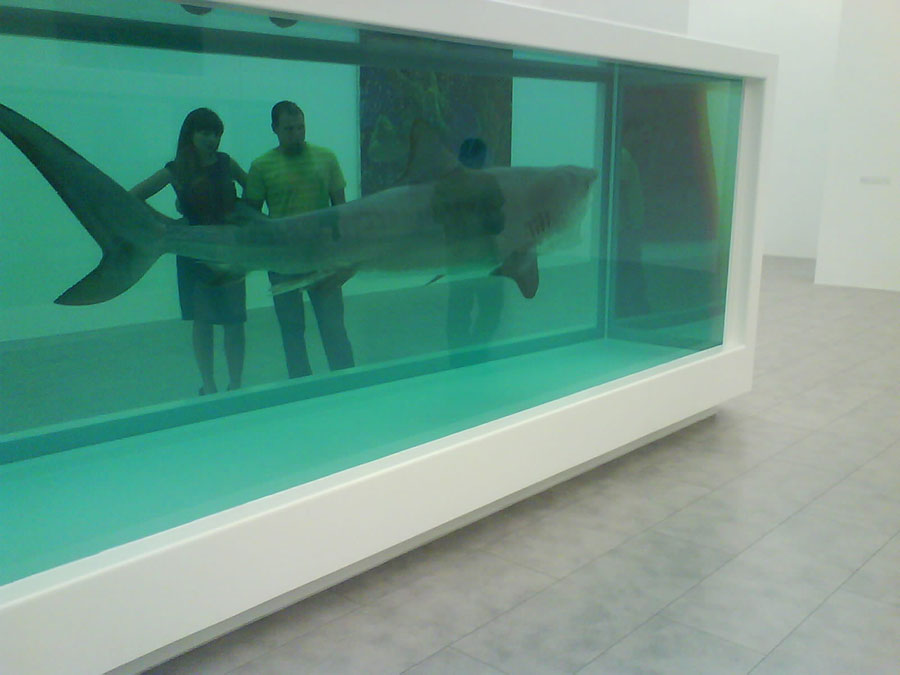 Das Herzstück von Hirsts Ausstellung "Treasures from the Wreck of the Unbelievable" in Venedig im Palazzo Grassi, eine knapp 20 Meter hohe, kopflose Figur, genannt "Demon with Bowl" soll bald eine neue Heimat im Pool des Palms Casino Resorts bekommen. Auch die monumentale Skulptur "The Warrior and the Bear", die sich auf ein altgriechisches Ritual bezieht, ist Teil dieser Ausstellung und war bereits ebenfalls "Gast" im Palms Casino Resort.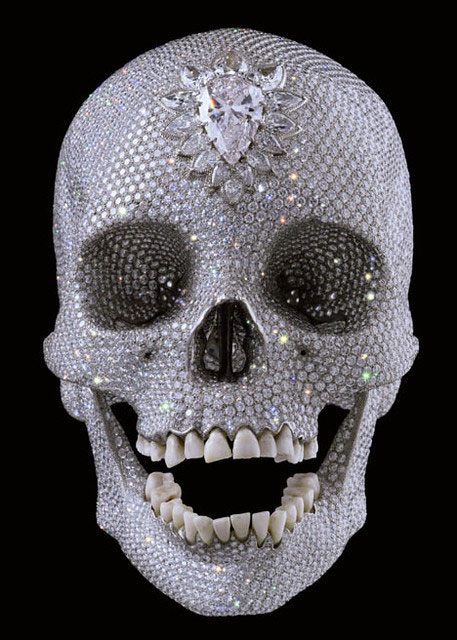 Über Hirst scheiden sich die Geister. Seine Ausstellungen heimsen viel Lob aber auch viel Kritik ein. Tatsache ist, dass Hirsts Werke sehr gefragt sind und stolze Summen dafür gezahlt werden. Der Diamanten Schädel wurde zum Beispiel für rund 100 Millionen US-Dollar verkauft. Vielleicht können auch manche Kritiker nur schwer mit dem Thema Tod und Vergänglichkeit umgehen, die so zentrales Thema von Hirsts Werken ist. In diesem Sinne erinnert er an Barock und Barock-Künstler, aber modernisiert mit neuen Techniken und Materialen. Das barocke Motto "momento mori" (bedenke, dass Du stirbst) entstand durch Glaubenskriege, Naturkatastrophen und ein neues Bewusstsein. Genauer betrachtet, passt das auch wieder in unsere Welt, oder ist gar ein zeitloser Ansatz.