:
Vienna goes Disco: Am 14. Mai 2019 holt Red Bull Music den italienischen Ausnahmeproduzenten Giorgio Moroder für eine Live-Show in die österreichische Hauptstadt. Auf seiner "The Celebration of the '80s Tour" wird er mit einer spektakulären Bühnenshow und großer Bandbesetzung Discofeeling ins Gasometer bringen. Im Gepäck hat er seine mehrfach ausgezeichneten Klassiker der Filmmusik und seine bisher größten Hits. Hot Stuff!
Als Giorgio Moroder sein Heimatdorf in Südtirol verließ, um sich in Deutschland als Musiker zu versuchen, hatte er zwar den Traum, berühmt zu werden, aber wie sehr seine Karriere abheben würde, konnte noch niemand ahnen – bis er in München auf Donna Summer traf. Mit Love To Love You Baby erreichten die beiden die Spitze der US-Billboard Charts, Donna Summer wurde die Queen of Disco und weitere Hit-Produktionen folgten (u.a. I Feel Love, Hot Stuff). Was danach kam, ist Musikgeschichte: David Bowie, Cher, Blondie, Freddie Mercury, Bonnie Tyler – sie alle klopften an die Tür von Giorgio Moroders Studio, um mit ihm aufzunehmen. Der Italiener mit dem markanten Schnurrbart wurde zum gefragtesten Produzenten der Welt, der für seine herausragenden Produktionen nicht weniger als vier Grammy Awards, drei Oscars und unzählige Platinauszeichnungen abgeräumt hat.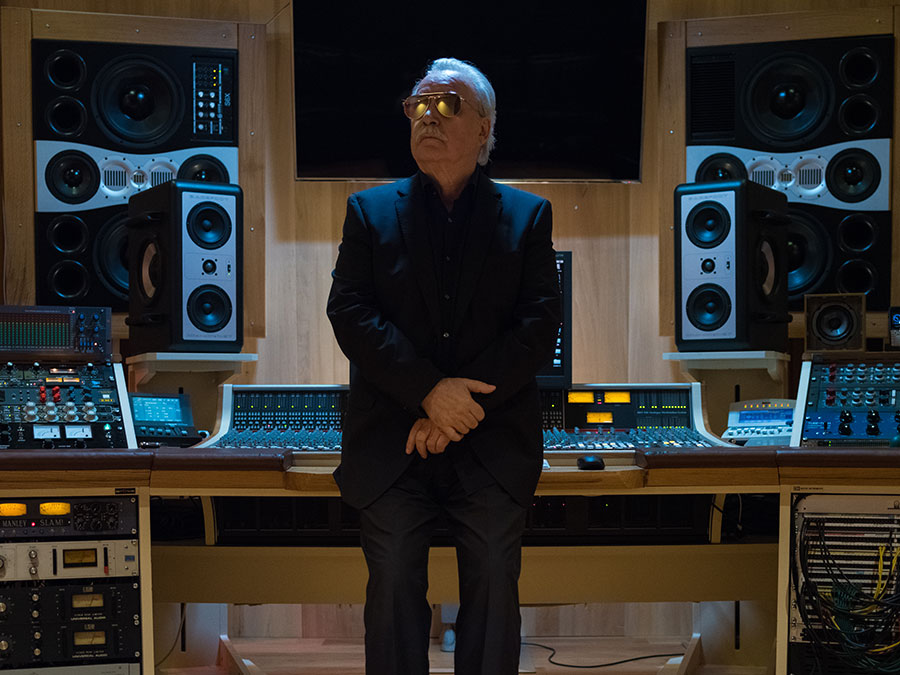 © Foto Studio Brammer
Neben seiner Zusammenarbeit mit den wichtigsten Artists der '70er und '80er hat Giorgio Moroder auch Soundtracks für Filme produziert und komponiert, die – so wie er selbst – zu Symbolen der '80er Jahre wurden. Dazu gehören Klassiker wie American Gigolo, Cat People, Scarface, Electric Dreams, The Never Ending Story, Top Gun, Flashdance und Midnight Express. Berlin's Take My Breath Away aus Top Gun und What a Feeling aus Flashdance haben ihm zu drei Academy Awards und vier Golden Globes verholfen.
Am 14. Mai diesen Jahres kommt der Herr dann nach Wien und Musik- inkl. Filmfans sollten sich diesen Tag schon mal rot im Kalender anstreichen.

Header Foto Studio Brammer