LOVE FOR ALL: H&M feiert das Recht, zu lieben wen man will und unterstützt die LGTBQI Gleichberechtigung mit einer Capsule Collection für Damen und Herren. Die Kollektion enthält Kleidungsstücke, die von Sportmode inspiriert sind, mehrere Shirts mit Slogans und coole Accessoires. Zudem werden 10% des Verkaufspreises der UN Free & Equal Campaign* gespendet. Die Kollektion ist ab 30.05.2019 in ausgewählten H&M Stores und online erhältlich.
"Wir wollten mit der farbenfrohen Kollektion eine bestimmte Stimmung kreieren. Bunt, fröhlich und aussagekräftig. Man kann innerhalb der Kollektion sehr viel untereinander und miteinander kombinieren, damit werden H&M's Werte der Inklusivität und Gleichberechtigung hervorgehoben. Jeder kann seine Lieblingsteile finden und sie mit Selbstvertrauen tragen", so Emily Björkeheim, H&M Head of DIVIDED.
Die Capsule Collection enthält unter anderem Tops und T-Shirts mit Grafik-Prints, die Diversität, Gleichberechtigung und Stolz ausdrücken. Immer wieder findet sich in den Designs ein Regenbogen und dessen gesamte Farbpalette. Die Vielfalt an Farben und Möglichkeiten zum Stylen wird in einer globalen Kampagne präsentiert. Mit viel positiver Energie wird H&M's Standpunkt in Bezug auf die LGBTQI Gleichberechtigung zum Ausdruck gebracht.
"H&M strebt danach der Spiegel der globalen Gesellschaft zu sein. Einer Gesellschaft, die für die Aussage 'Love for all' einsteht – für das Recht zu lieben, wen man möchte, egal wo man ist. Wir sind stolz darauf, unsere Unterstützung für die LGBTQI Gleichberechtigung fortzusetzen, indem wir die Liebe feiern und das Bewusstsein für Gleichberechtigung, Vielfalt und Inklusivität schaffen", so Sara Spännar, Global Marketing and Communications Director bei H&M.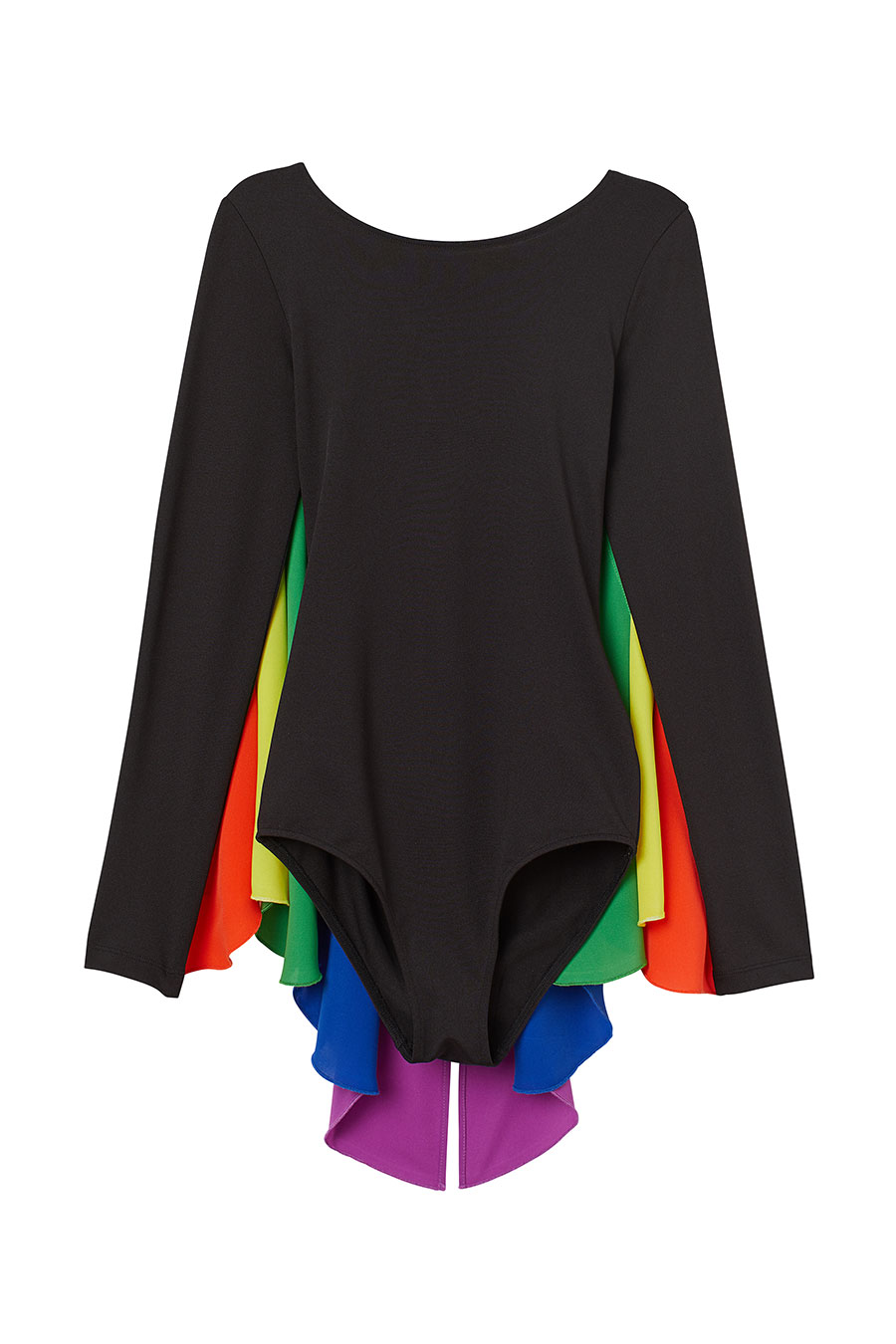 Facebook-Seite verlosen wir das gute Stück 1x in Größe S und 1x in M.
Na, seid ihr auch stolz darauf, wer und wie ihr seid?
Dann setzt ein Fashion-Statement und holt euch die Pride Collection.
Die Teile kannst du dir ab 30.05. bei H&M online und in den Stores holen.
*UN Free & Equal ist die Kampagne der Vereinten Nationen für die weltweite Gleichberechtigung und faire Behandlung von Personen, die lesbisch, schwul, bisexuell, transgender und intersexuell sind.
Quelle H&M