Auf unzähligen Fashion-Weeks, in endlos vielen Geschäften und Online bekommen wir ständig die neuesten Trends der Mode präsentiert – neue Farben, Muster, Schnitte, Accessoires oder Kombinationsmöglichkeiten treiben uns dazu an, dem Strom zu folgen, im Trend zu sein, neue Kleidung zu kaufen. So bunt und vielfältig die Modewelt ist, so dreckig ist sie auch: Mit großen Discounter-Ketten und Modehäusern die Massenware anliefern, sind mittlerweile 60% aller Textilien weltweit aus Öl hergestellt.
Dass das ein Trend ist, der ökologisch in die völlig falsche Richtung geht, hat auch das schwedische Fashionlabel Allvar erkannt: Unterwäsche aus schwedischem Holz bietet die Marke an, umweltfreundlich, denn mit 70% bewaldeter Fläche, wächst in Schweden mehr Fauna als abgeholzt wird. Es ist eine edle Mission, die das Label verfolgt: Umweltfreundliche, komfortable und optisch ansprechende Unterwäsche zu entwerfen.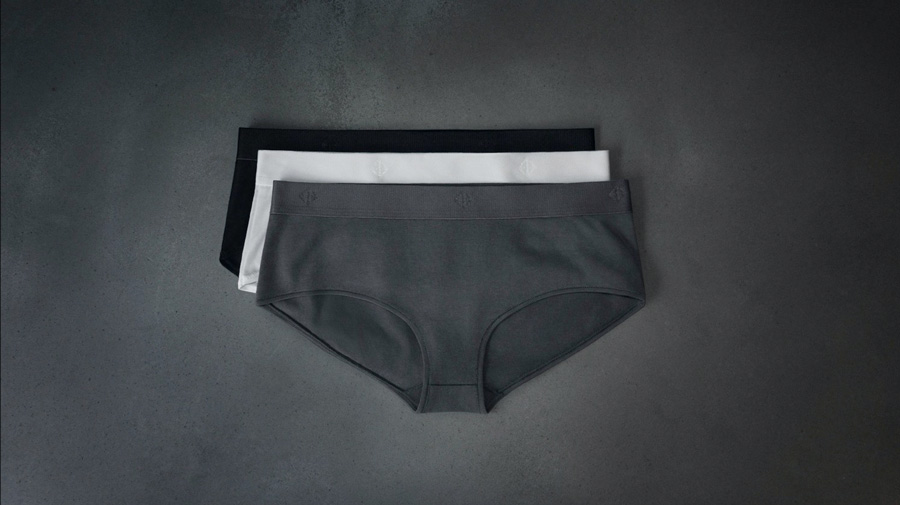 So sagt auch Creative Director Stefan Söderberg:
To succeed in fashion, you need a good product and a good story. And we have a great story. […] The most exciting element is the fact that the fabric has been created from scratch. We have captured the Swedish forests, and traced its wood, through to textile fibre. And created a completely new fabric."
Dieses neuartige Material kommt zurückhaltend und edel in monochromen Farben daher, Schwarz, Weiß und verschiedene Grautöne sind erhältlich.