"For me pussy is more like an adjective than a noun. It's like when I get ready for the ball or I wake up in the morning and I feel like that bitch." Achieving the highest level of femininity is a crucial aspect of the ballroom scene. A subculture first established on the streets of Harlem in the 1970s, it was started by black trans women who gave shelter to many LGBTQIA+ people of color. Due to its popularization in the 1990s, mainly through Jennie Livingston's documentary Paris Is Burning and Madonna's hit "Vogue", the practice of voguing and the ballroom scene evolved from an invisible underground culture to a mainstream phenomenon. We spoke to two Berlin members of the Gorgeous House of Gucci, a new Ballroom House founded in the US and born out of the Iconic House of Mizrahi, to find out what pussy, ballroom and voguing have in common and how feminine energy defines their community.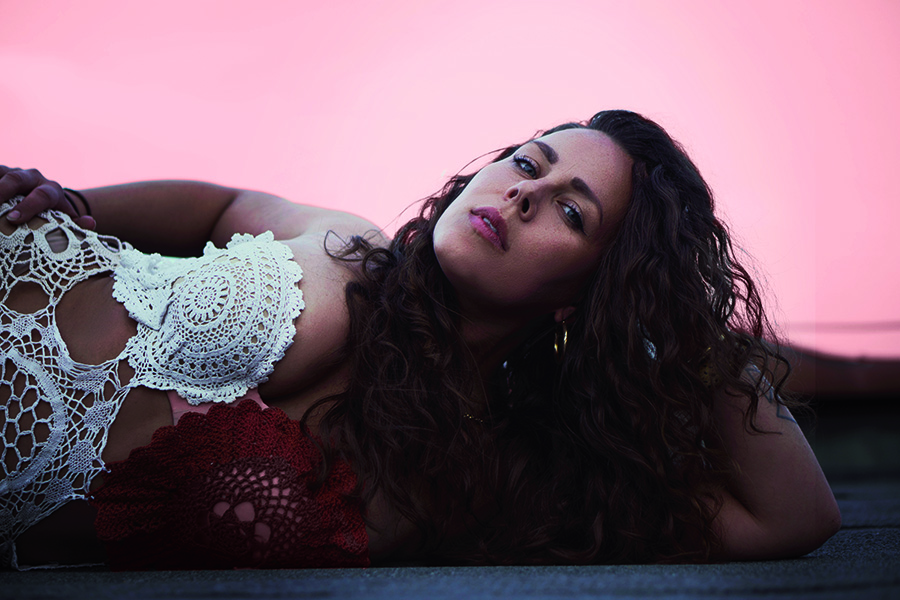 Let's dig right in. What is pussy in ballroom for you?
Lee-Elle: Ballroom is pussy, ballroom is cunt. There is a language to voguing. Some people call it the language of cunt or the language of pussy. It's the way you speak with your hands or the way you walk. And if some people don't understand the language or the culture, please get off the floor. So for me, pussy is more like an adjective than a noun. It's like when I get ready for the ball or I wake up in the morning and I feel like that bitch. When I feel pussy, I want other people to feel it as well.
Ambrosia: Femininity! Pussy is an energy. It's not defined by the bodies we were born in. From my cis woman perspective and, you know, having an actual pussy, to finally be able to live HER and live HER unapologetically in a safe space in front of people and channelling all this energy from your lap – that's is pussy to me. I never felt more at home with my pussy than in ballroom. At the end of the day though – when it comes to being pussy – it has nothing to do with your sex. If you're feeling it, you're feeling it. Like Lee-Elle said.
How can others discover their own pussy?
Ambrosia Gorgeous: Be vulnerable. Listen to your intuition and then take your insecurities and turn them into your strengths. It's all about finding or creating a space where you can be exactly what you feel. If you don't have that space, you will surely face challenges. There are many days where I think twice about showing cleavage when leaving the house, because I actually have to decide if I'm strong enough that day to basically show my boobs to the patriarchy and get harassed in return. Add more intersections to it, like being a person of color, a trans woman, or a feminine boy, and you get even more challenges. The more people have the courage to exude their femininity to the outside though, the more power we'll gain. So please be open to "discovering your pussy".
Lee-Elle: For me, as a male presenting body, there is a fearlessness. Pussy is a "I don't give a fuck" attitude of what society expects of you. If you feel like wearing nail polish, wear it. I have always been looked down upon by others, because I'm very much feminine. Then I was introduced to ballroom and this was when I realized that my femininity is actually my power. All you have to do is to lean into that energy. Because of that, I've become a more well-rounded person.
---
"When I vogue, I try to bring femininity,
I try to bring pussy."
---
What is your goal when you perform at the balls?
Ambrosia: Ownership. Fully owning my sensuality, fully owning my body. On my terms. Once I discovered my categories Sex Siren and Body, I knew I needed them as an outlet to tackle my insecurities and the sexism I experienced. As for the competition, I admit I like to win, but more so to create memorable moments with my performances and message.
Lee-Elle: When I'm voguing, I always think about the fem queens that came before me and I try to emulate them. I think about Daesja, Amina, Ashley, Yolanda, Tamiyah, who started this path for us. When I vogue, I try to bring femininity, I try to bring pussy.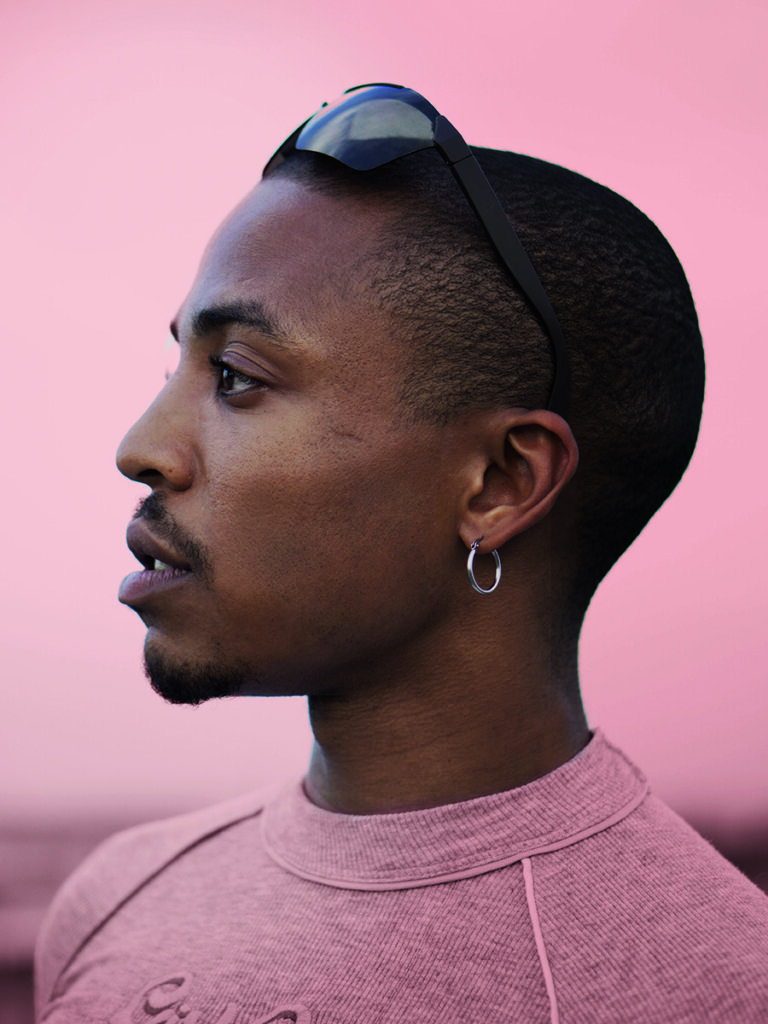 Voguing has a rich historic context. By most accounts, it was created by black drag queens in Harlem during the 60s. Today, it's a safe, creative outlet for LGBTQIA+ communities. How important is it for you to carry on this legacy?
Lee-Elle: Obviously for me being black and queer in ballroom, the legacy that I'm trying to bring forward is something that I feel gets whitewashed sometimes. So I definitely try to maintain our culture's integrity. And with all due respect, I do think that ballroom needs some kind of gatekeepers. It's a safe space, but on so many levels it needs to stay a safe space. The door should definitely be open for people who want to understand and experience the culture. But unfortunately, ballroom and voguing have been exploited in the past. We have to be protective of our community.
What some people may not know is that in the ballroom scene,
a 'house' is not a building made of bricks, but a synonym for family.
Where do you think this longing for family comes from?
Lee-Elle: I mean, the ballroom scene was kind of founded on this "chosen family" aspect. Especially in New York in the 70s, when gay and trans kids of color were thrown out of their homes by their parents. They were looking for a place to go. So they went Downtown, where the ballroom culture was growing and founded by black trans women. They were like the mothers the kids didn't have anymore. That's why femininity is so important in ballroom.
Ambrosia: I second that and especially consider feminine energy to be very nurturing. The trans mothers have literally given kids a roof over their head. Unfortunately, people are still rejected by their biological families for living their truth. There are several examples in our community nowadays. Seeing how ballroom defines family has taught me so much about the toxicity of our western, heteronormative values.
---
"Ballroom is a place where you can be
unapologetically yourself."
---
So how would you describe a ball?
Lee-Elle: Imagine a big, extravagant event, like a big fashion show. Everyone comes in their best outfits. There is an MC on the microphone. He calls out the categories and whoever is the best, wins the price.
Ambrosia: Yes, people perform on the runway to compete in front of a jury who votes for the best participant. Every organizer of a ball decides what categories they want to offer – and there's an endless number of them. Some are about fashion, some about performance, some are derived from drag pageants, etc. Every ball has an overall theme that decides what outfits the participants have to wear.
What do you think the biggest misconception about voguing is?
Ambrosia: What people may confuse: voguing is not dancing, but its own thing. You can do the techniques perfectly, but if you don't understand why you're executing them in the first place, people won't be feeling it. Voguing gives you tools for you to tell your own story and show your need to be out there and express yourself.
To sum it up: What does ballroom mean to you?
Ambrosia: Ballroom is a place where you can be unapologetically yourself. And where you can channel things you're not able to channel in the "outside world".
Lee-Elle: Yeah, ballroom is very much about being able to be yourself in the most extravagant, elaborate, amazing way you want to present yourself in. You get to claim your space. That's why I love it so much because it's so welcoming – being with your family and receiving love and support.
German Mother Gorgeous Ambrosia Gucci
based in Berlin
in the ballroom scene since 2012
Pronouns: she/her
Categories: Female Figure Luscious Body and Sex Siren
Member of the Iconic House of Mizrahi: 2006-2019
Mother of the German Gucci Chapter: 2019-present
Gorgeous Lee-Elle Gucci
based in Berlin
in the ballroom scene since 2015
Pronouns: she/her
Category: Vogue Fem
Member of the Iconic House of Mizrahi: 2006-2019
Member of the Gorgeous House of Gucci: 2019-today

---