Sommerzeit ist Festivalzeit! Dieses Jahr lassen wir uns – die VANGARDIST-Redaktion – das FM4 Frequency Festival nicht entgehen und sind vom 15. bis 17. August 2017 mit dabei im Green Park in St. Pölten. Von Dienstag bis Donnerstag spielen dort an den drei Tagen auf insgesamt sieben Bühnen knapp 80 Acts. Gepflegte Indie-Musik trifft auf Hip-Hop, Punk, Alternative und Popgesänge – es ist also für jeden etwas dabei.
Viele Newcomer, Geheimtipps und Bands, die seit vielen Jahren im Musikgeschäft sind warten auf euch, um mit ihren Fans gemeinsam unter freiem Himmel zu tanzen, singen und zu springen. Dieses Jahr findet das FM4 Frequency Festival bereits zum 17. Mal statt und zieht seit dem ersten Tag an Musikbegeisterte aus dem ganzen Land nach St. Pölten. Was dieses Jahr neu ist: Zum ersten Mal findet das Festival nicht wie gewohnt am Wochenende statt, sondern unter der Woche von Dienstag bis Donnerstag – das liegt daran, dass viele Bands, die im Sommer auf Tournee sind, eher am Wochenende spielen. Dadurch fällt dieses Festival heuer aus organisatorischen und zeitlichen Gründen auf die Werktage. Angereist wird also bereits am Montag, dem 14. August. Die Festivalbäder bekommt ihr dort ab 7 Uhr morgens und könnt damit den Campingplatz beziehen. Am Dienstag um 14 Uhr öffnen sich dann die Türen zum Kerngelände und die Drei-Tages-Party kann losgehen.
Das Programm im Kurzüberblick:
Das Line Up in diesem Jahr sieht bereits sehr vielversprechend aus. Internationale Größen, wie zum Beispiel
Mumford & Sons,
---
---
Placebo und
---
---
Billy Talent
---
---
wechseln sich mit österreichischen Bands wie
Bilderbuch oder
---
---
Wanda ab.
---
---
Robin Schulz bringt euch auf der einen Seite die nötige Tanzmusik mit, während
---
---
Birdy auf der anderen wiederum gefühlvolle Gänsehautmomente zaubern wird.
---
---
Auch im Nightpark sorgen beispielsweise
The Bloody Beetroots oder
---
---
Sigma dafür, dass ihr euer Tanzbein schwingen könnt und die Nacht zum Tag macht.
---
---
Das komplette Line Up zum Nachlesen findet ihr übrigens hier.
Wir persönlich freuen uns besonders neben den genannten Bands auch noch auf
Band Of Horses,
---
---
Jennifer Rostock und
---
---
The Pretty Reckless.
---
---
Die Gummistiefel und der Regenponcho für schlechtes Wetter sind bereits gepackt, genauso wie die Sonnencreme und die Badehose, für einen Sprung in die Traisen. Frequency Festival 2017, we are ready!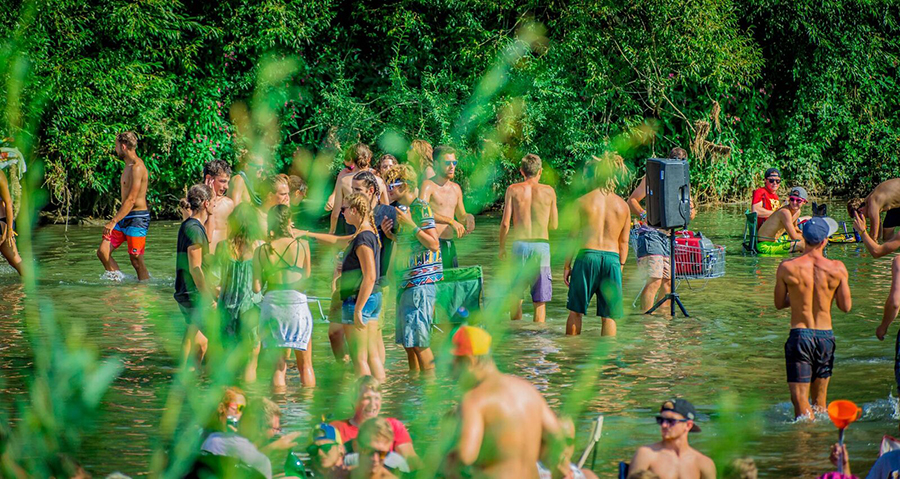 © Heimo Spindler

Text Michael Haller