Da war es schon wieder soweit, das letzte Jahr noch in bester und vor allem feucht-fröhlicher Erinnerung starteten wir wieder zu einem Event, dass inzwischen zum absoluten Must-see geworden ist. Das Vienna Boylesque Festival (powered by gayPARSHIP.at) im Wiener Stadtsaal mitten auf der Mariahilferstraße. Nicht nur die zu erwartende Hitze der Performances, auch die Hitze im Saal führte uns zuerst zum Fächer-Verteiler von gayPARSHIP.at und anschließend an die Bar. beschwingt-bewaffnet mit einem Spritzer in jeder Hand ging es dann auch los.
Miss Sherry Vine, ihres Zeichens Drag-Legende aus Übersee startete mit einer elektrisierenden Live(!)-Performance in den Abend und heizte den Hexenkessel im Raketentempo an!
Das herausragende am Vienna Boylesque Festival, und da sind wir uns absolut einig, sind 2 Dinge: Die Performer stehen absolut im Mittelpunkt, sie sind die Show, wer braucht schon krasse Bühnenbilder und spektakuläre Technik wenn man so viel Talent mitbringt? Und die Vielfalt, Geschlecht? Schönheitsideal? Was ist das? Es ist alles schön was glitzert und gefeiert wird Mut, Originalität, Charme und eine Menge Sex-Appeal!
---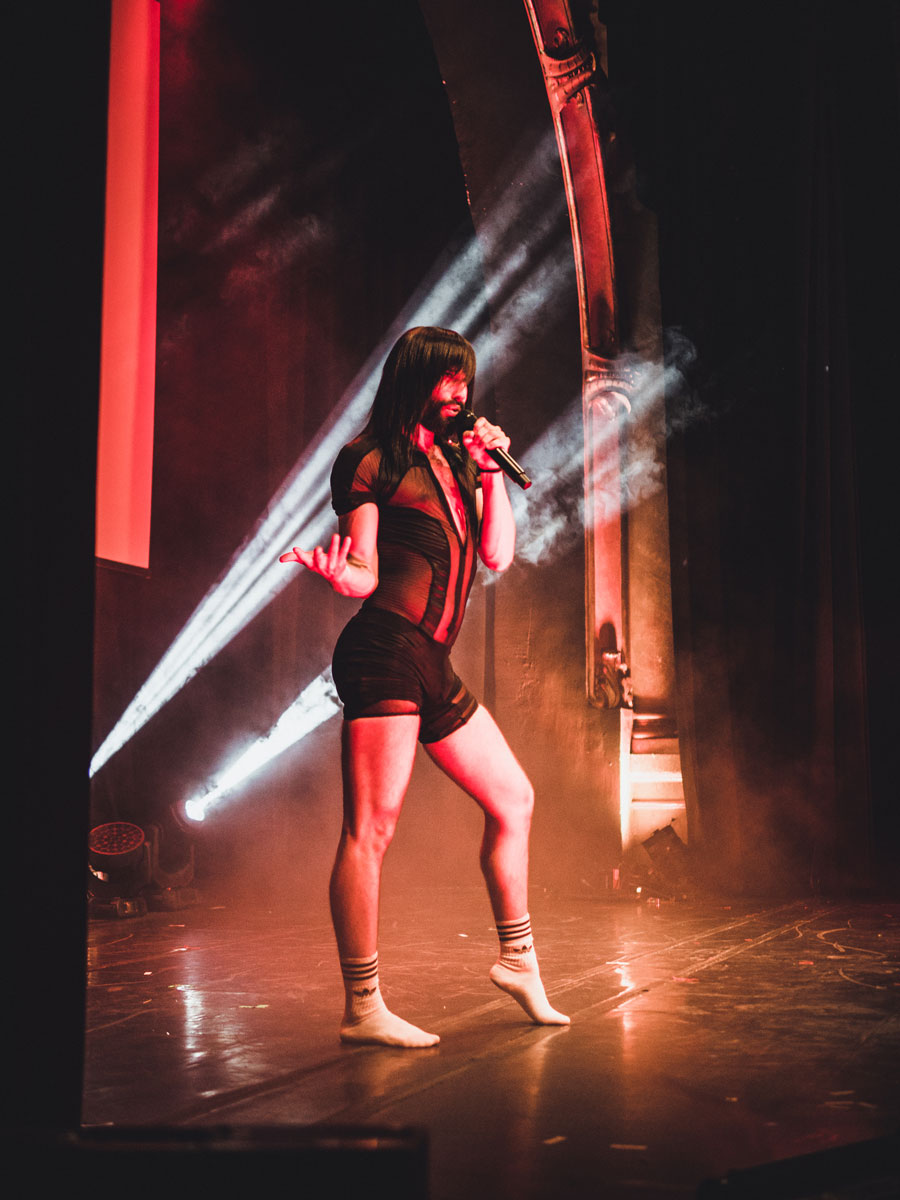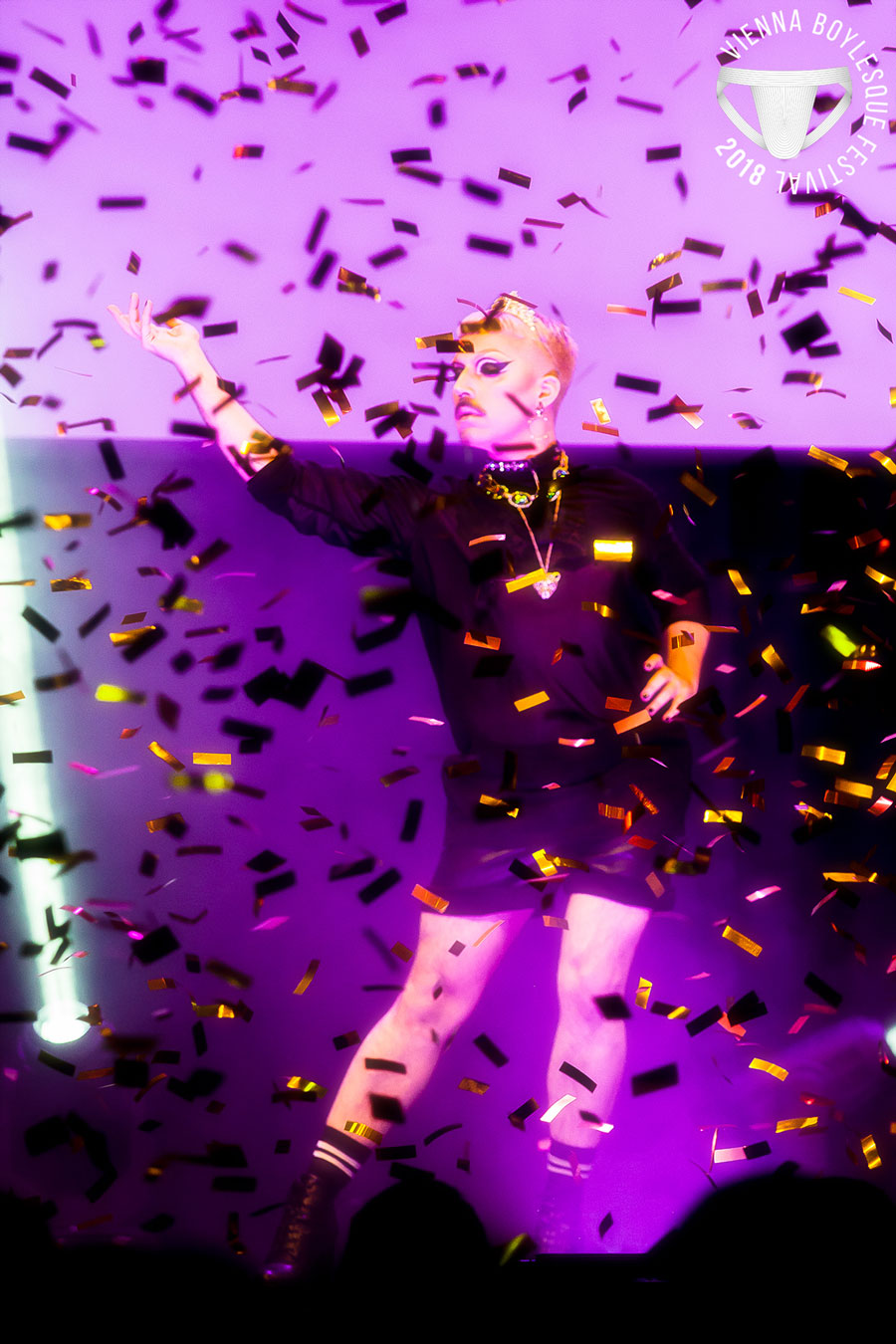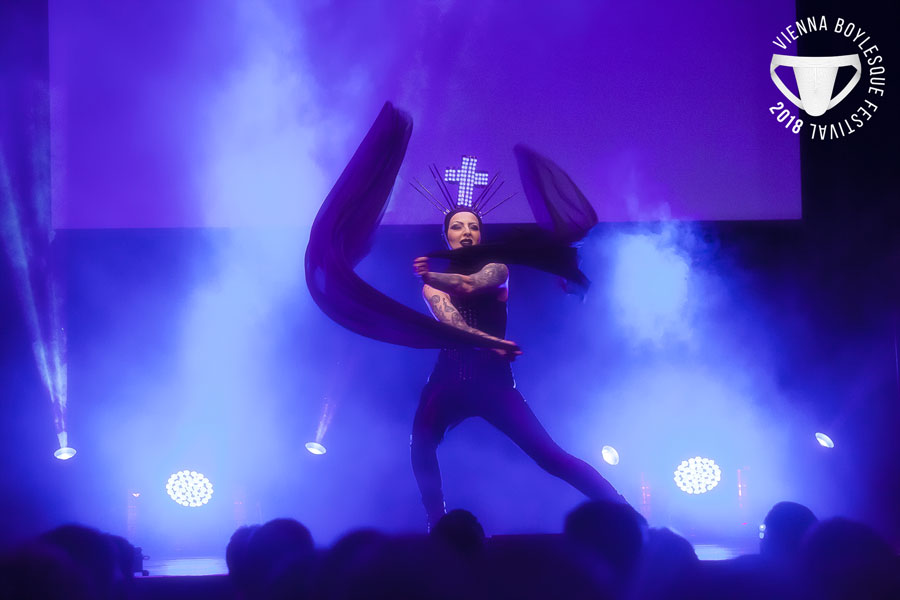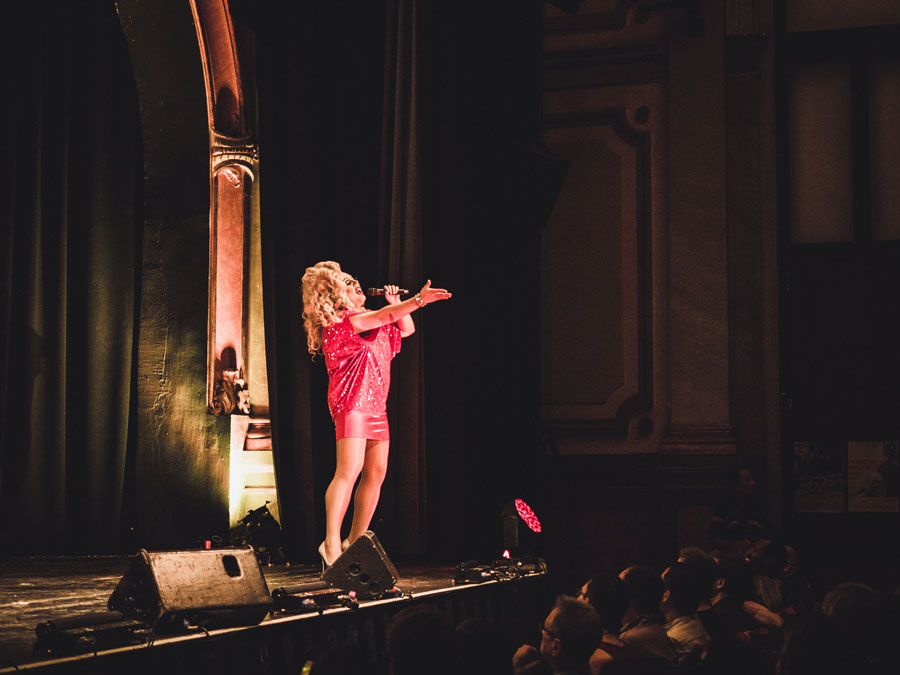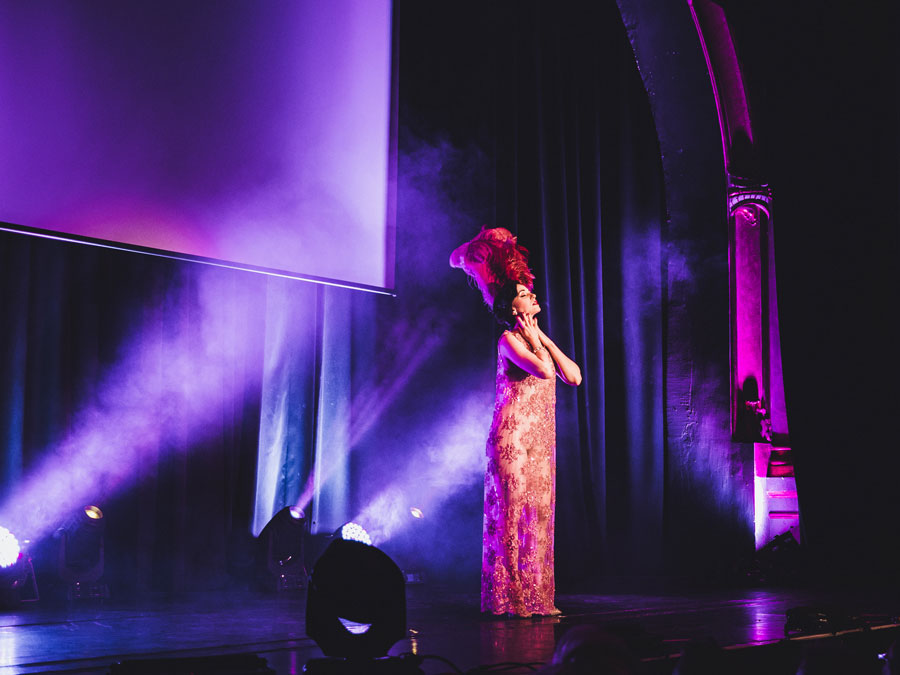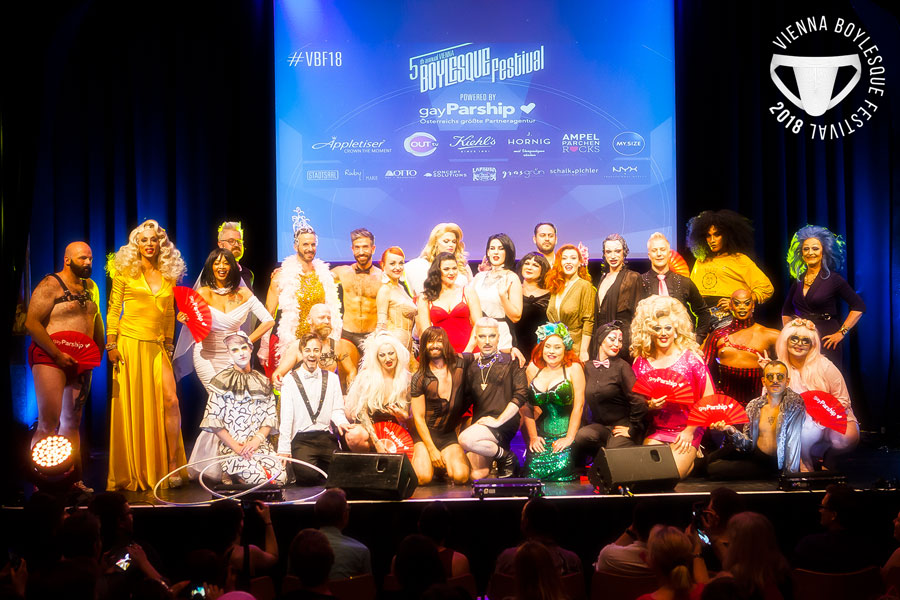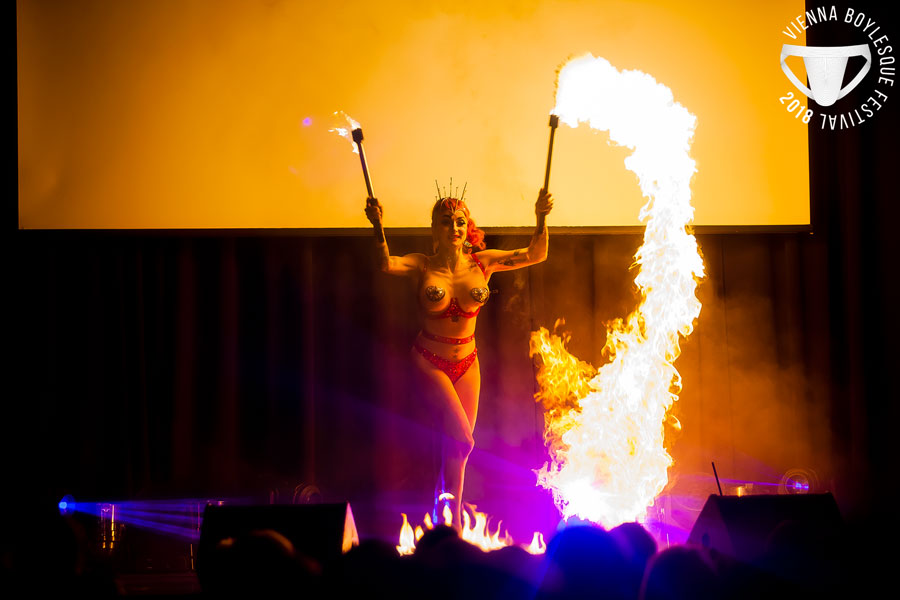 ---
Es folgte eine explosive Show in der ein Highlight das nächste jagte, von exotisch-wild bei Tropikahl Pussy, über soliden Burlesque-Dance von Wiens Top-Queen Tamara Mascara bishin zu spektakulären Performances die völlig "out of the box" daher kamen, wie die von Trigger Happy und Vic Sin! Den absoluten Höhepunkt bot dann US-Drag-Superstar Latrice Royale, die ihrem "Miss Congeniality"-Award in der vierten Staffel von Ru Paul's Drag Race alle Ehre machte und eine bombastische Performance zum Besten gab, bei der es keiner im Saal mehr auf dem Sitz aushalten konnte. Minutenlange stehende Ovationen und eine sichtlich gerührte Queen Latrice entlockten sogar dem schärfsten Kritiker ein enthusiastisches "YAAAAAASS!"!
Abschließend können wir nur sagen: Nächstes Jahr solltet ihr nicht nur unseren Bericht darüber lesen, sondern euch dieses Spektakel selbst mal geben! Was Jacques Patriaque und sein Team da jedes Jahr auf die Beine stellen ist auf jeden Fall mehr als sehens- und empfehlenswert!
---
Text:
Sascha Stavric