Der Sommer steht vor der Tür, und wieder einmal ist die gesamte Welt im Körperwahn. Dass wir in allen Formen und Größen kommen, ist unserer Redaktion natürlich bewusst: Deshalb haben wir einen kleinen Guide zusammengestellt, wie auch du die richtigen Kleidungsstücke für deinen Körpertyp findest. Im Endeffekt solltest du aber einfach das anziehen, in dem du dich am wohlsten fühlst <3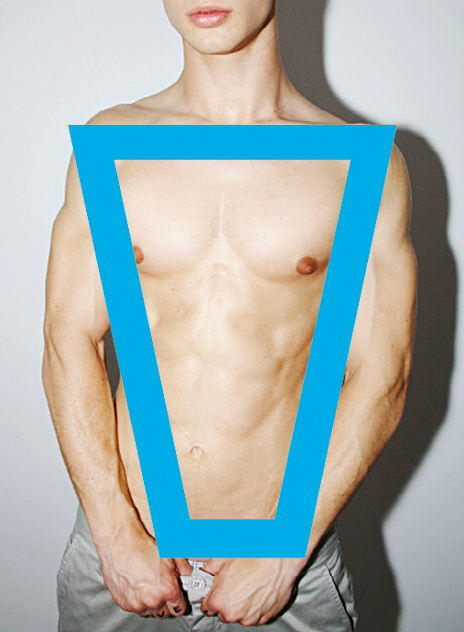 Dieser Figur-Typ besticht anscheinend durch eine Balance zwischen Ober- und Unterkörper. Die Schultern sind im Vergleich zur Taille breiter. Also ein bisschen Cornetto, aber doch nicht ganz Cornetto!
How to dress: Ziemlich easy-going im Kleiderschrank. Egal ob flatternde Shirts oder Skinny- Jeans, bei diesem männlichen Körperbau ist so ziemlich alles erlaubt und auch mit verschiedenen Prints kann und darf experimentiert werden. Bei förmlichen Events empfiehlt sich die straight-cut Variante.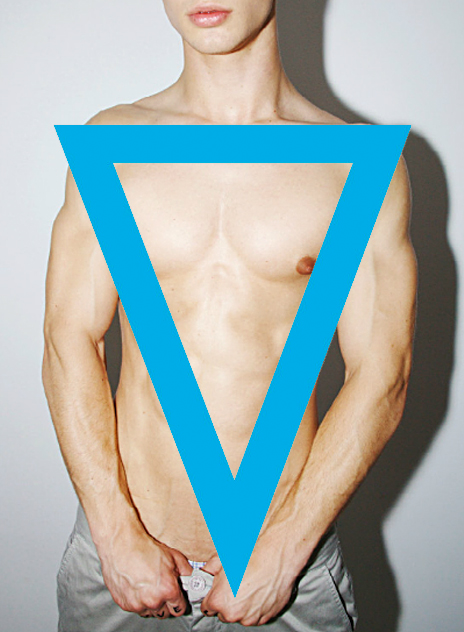 Oh ja diese Form spricht für einen waschechten Athleten: Muskulöse Schulter plus schmal definierte Wespentaille.
How to dress: Hier sollte man definitiv beim T-Shirt-Kauf aufpassen. Bei "slim fit" Shirts doch lieber die Large, anstatt der knackig engen Medium nehmen. V-Ausschnitt ist immer gut. Formlose Jacken und Baggy-Pants vermeiden.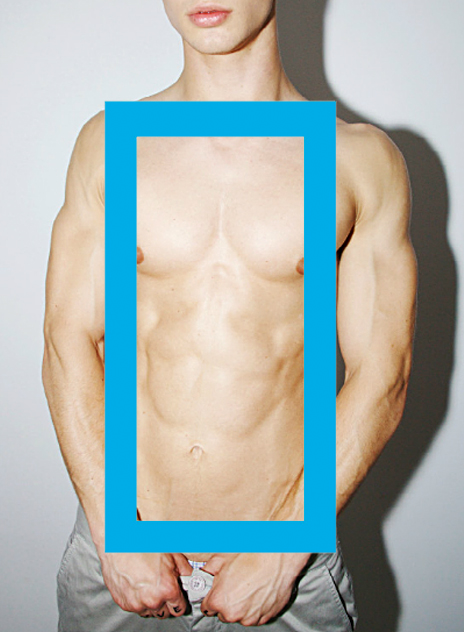 Schultern und Hüften sind meistens gleich breit. Wer damit nicht zufrieden ist, kann auch mogeln.
How to dress: Beim Kauf sollte man gezielt auf die Passform achten. Leicht gepolsterte Sakkos zaubern in Windeseile breite Schultern und bringen mehr Schwung in die gesamte Silhouette.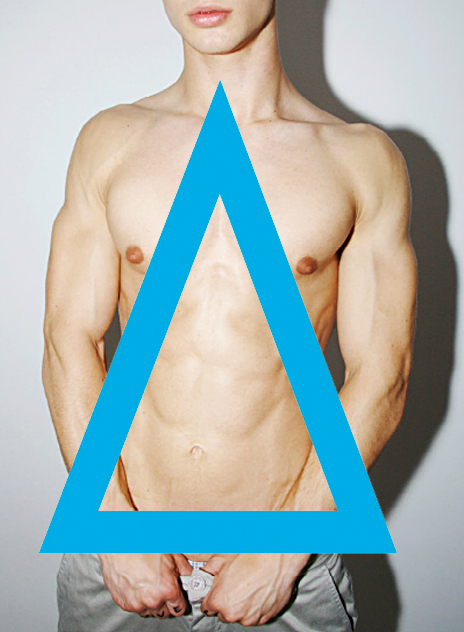 Diese Körperform hat schmale Schultern und etwas Gold an den Hüften.
How to dress: Falls du von deiner Mitte ablenken möchtest, empfiehlt es sich, Streifenshirts über Bord werfen. Klassisch dunkle Farben wie schwarz und navy-blue sind garantierte Helferlein. Beim Hosenkauf ist die straight-leg Variante die sicherste.
Was haben wir gelernt? Egal, welcher Körpertyp du bist: Auch für deinen individuellen Körperbau findet sich immer passende Kleidung! Und im Endeffekt ist es völlig egal was tu trägst – solange du dich darin wohl fühlst!
---
Text: Victoria Abulesz