Pete Lamberto is a danish photographer and art director. His photography series Our Love Will Come Back Part I depicts a few men really close and rarely seen "raw".
"Our Love Will Come Back explores the damage within emotional landscapes of self-destructive behaviour, and how this can unravel and remain almost unseen beneath a veneer of beauty. The photographs journeys through the melancholy and loneliness that has followed me for decades; a melancholy that has grown to become a person in itsself, someone familiar. In other words, these photographs imitate a sense of self-portraits through borrowed faces, allowing me to wear the damage without falling apart completely".
We have talked to Pete Lamberto and he gave us truly honest and poetical answers.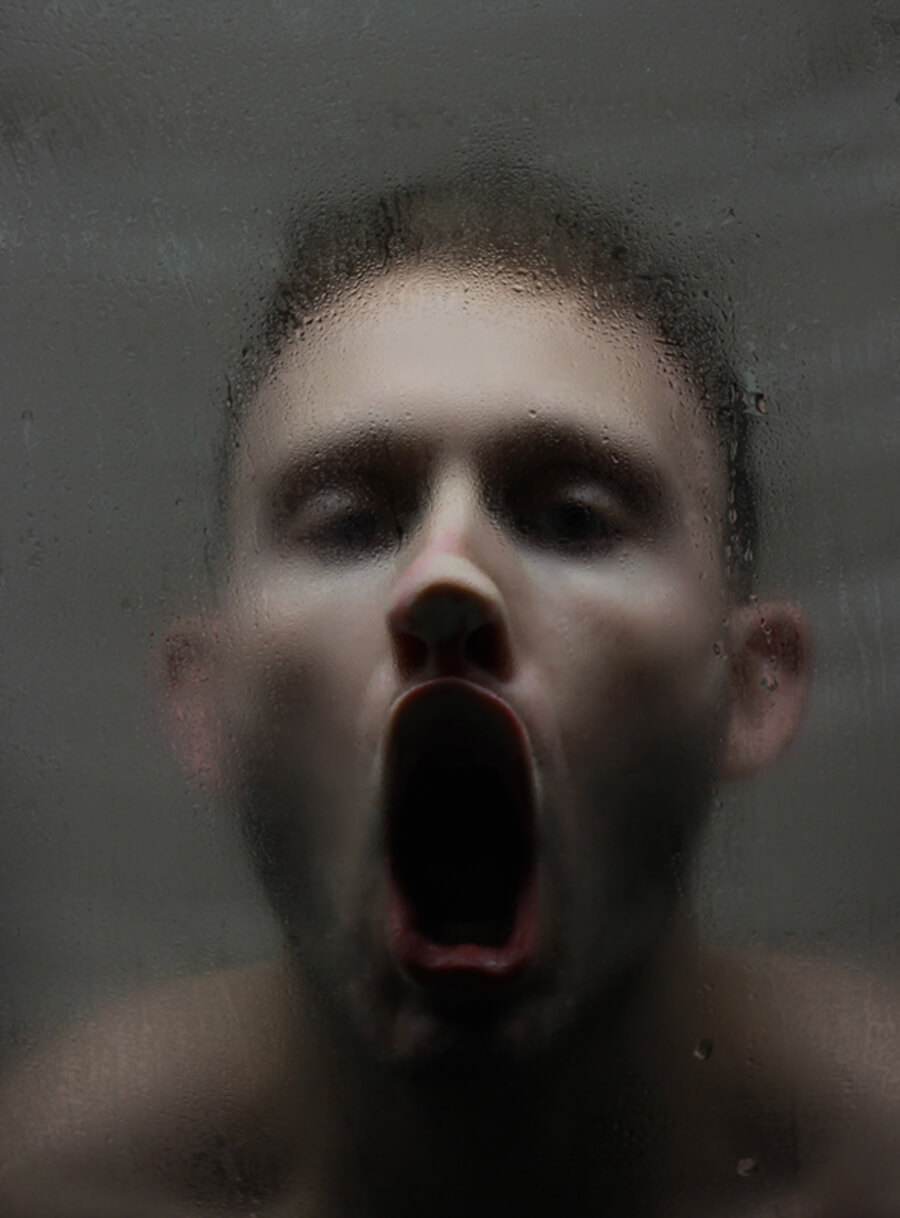 Melancholy is a perennial word in your work. What do you associate with it?
Yes, melancholy is truly a perennial word and aesthetic I let echoing in heavy chords through a good portion of my work. I feel that this relationship I have with my own melancholy, has kept me sane throughout the years. It's given me, not only access to the part of my brain where my anger rarely sleeps, but granted me the ability to calm and creatively utilize it, versus of only being torn apart by it.
So ultimately I associate it with some kind of sanctuary; a place to reflect, create and to recharge. But, on the flipside, it can also surely be a consuming hell that just awaits to put its hands around your throat.
Your photography is influenced by what?
Being attracted to melancholy, it's an aesthetic I sew into a majority of my work in regards to the stories I chose to journey and dive into. I'm a sucker for storytellers. We all have stories to tell, but the mission for me is to listen to what the stories are revealing between the lines (may it be imaginary or not, on my part).
I meet, and know, a lot of people from all walks of life through just plain interest, through randomness and then of course through my work: rape survivors, escorts, strippers, artists and creatives, drug addicts, musicians, porn actors, friends who's committed suicide, etc. (mentioned in no particular order) and I do feel privileged and honored to be someone they have chosen to trust their stories with. But these stories, the really personal ones, are surely what influences me the most – yours, mine and the ones we create together.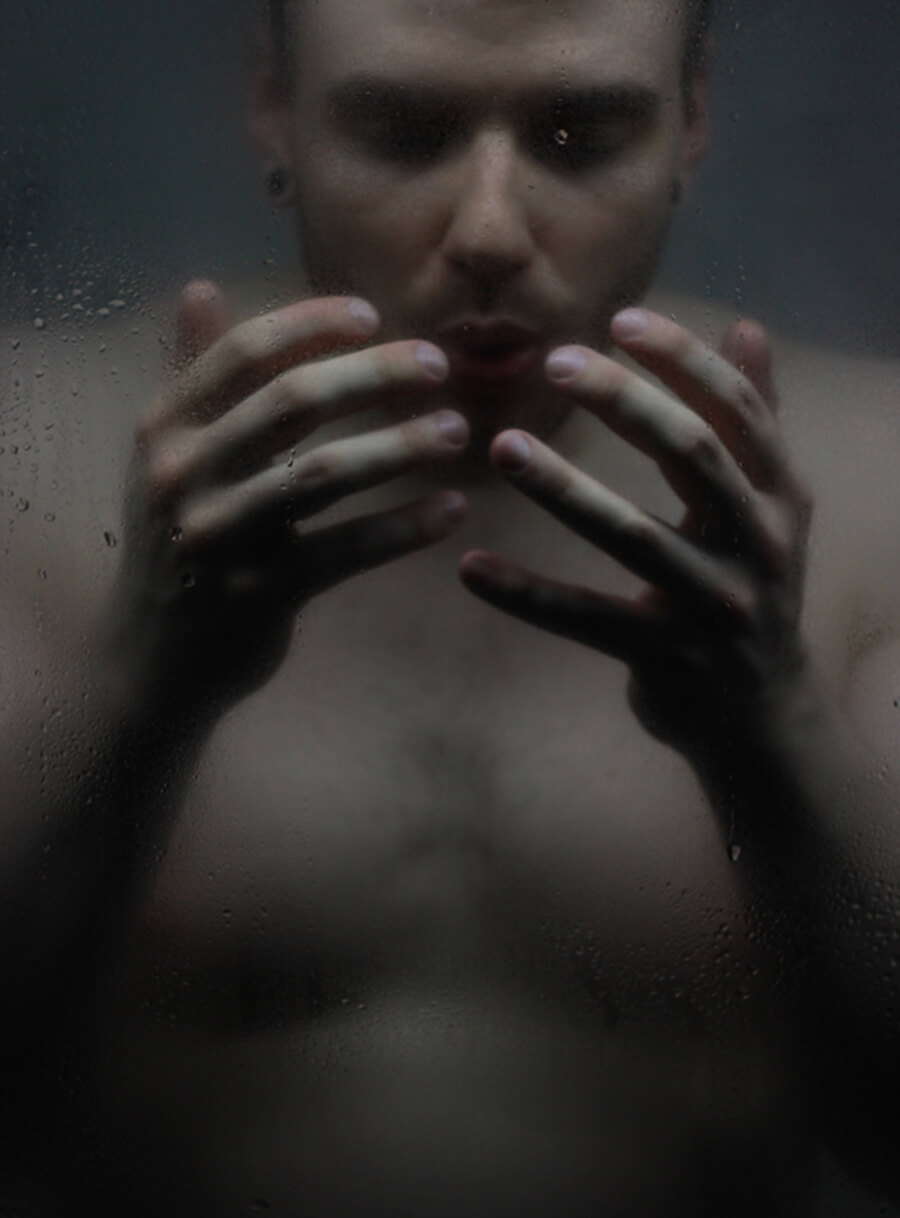 Your pictures seem – let's say really "raw". Is it by purpose to show the real, sometimes even not beautiful things?
I'm aware that it might seem strange if I state that external beauty is not of focus in my work, as a bunch of the people that appear in my photographs often are gorgeous creatures – but honestly, external beauty is not a priority of mine. It's just whats been available at hand.
The stories, the moods and creative interpretations is what's in focus – always. The stories, even the subtle ones in the simple prtraits, often have a harsh baseline to them… I'm really just a channel that visualizes it. So yes, the "unpretty things" are solely what I find value in. It's just sometimes not revealed that clearly, but hiding underneath a nice surface.
It's not easy to come that close to people and show how vulnerable they are. How do you achieve a private and intimate atmosphere between you and your models?
Well, I'm unsure whether it's due to my calm personality, but I really don't recall experiencing any major difficulties in getting the moody aesthetic out of the people I photograph. I always explain beforehand what I am aiming for. During the shoot, I direct them in their body language and sometimes ask odd questions in the midst of everything to provoke and capture expressions. I also utilize music a lot too. This is possibly the most efficient tool to direct a mood. I have a growing list of artists that I tend to play to provoke certain emotions, artists like Fennesz, RY X, James Blake, Library Tapes, Ben Lukas Boysen, Bjørk, EXEC and Max Richter.
With the photoshoots for 'Our Love Will Come Back' I built this wall, and shot through a small opening, just big enough for the 50mm Carl Zeiss lens to fit. It was almost like a gloryhole, really. But I did this as I wanted to isolate the models from myself, preventing any distractions from my physical appearence or body language when directing. So basically, it was just the feeling of them, a subtle lit room and a voice.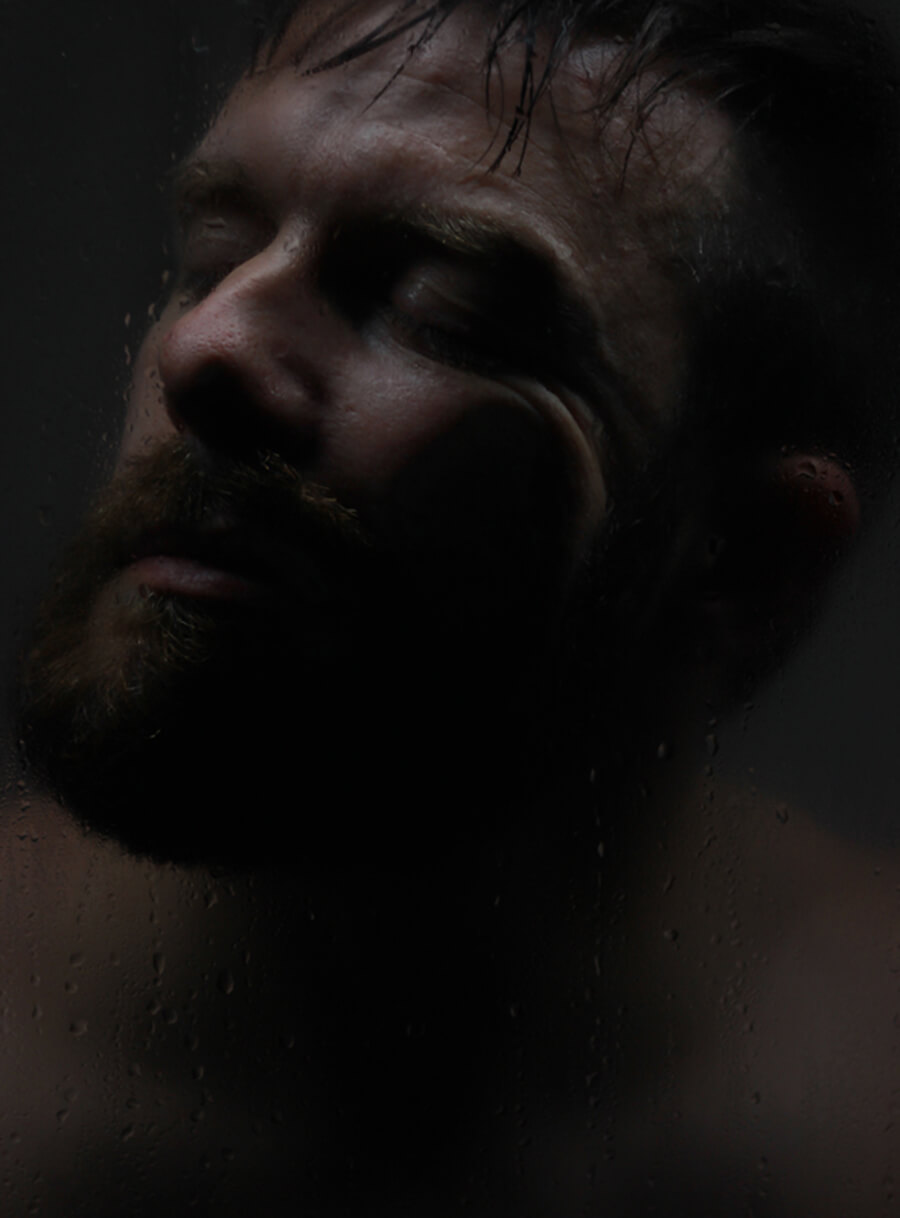 Who are your models? Mostly professionals or friends?
I only work with friends, people I randomly meet when I'm out, but also people i find through social media channels like Instagram, and datings apps like Hornet, and Grindr. I can't say why the thought of working with professional models haven't really attracted me. Perhaps it's the fact like I like working with people I randomly found myself, that I can get stories out of, knowing that they (and I) don't have an agency to report to – that it's just ourselves. But, you never know – it might happen someday, working with professional models.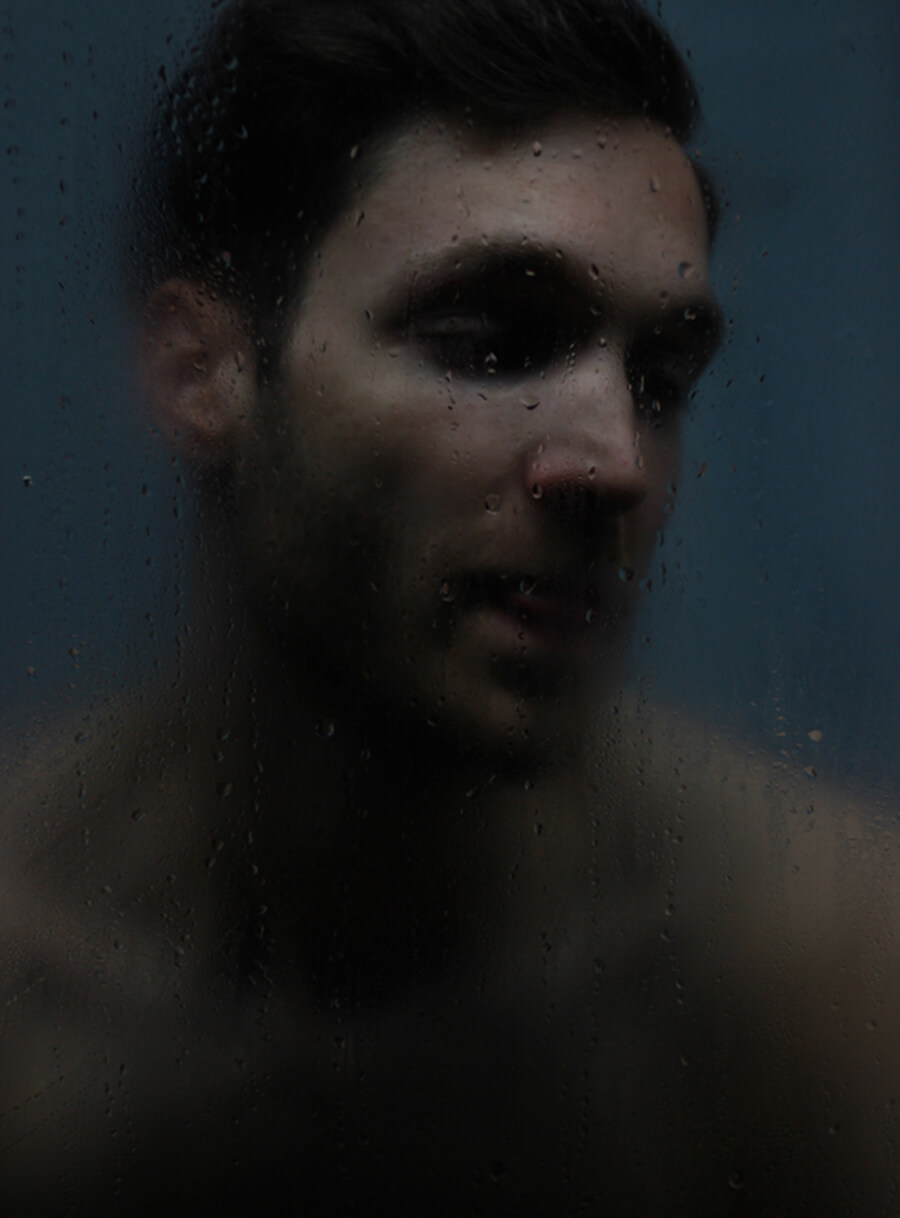 What's up next? Any ideas, moods, or topics you pay attention to?
Well, first up I'm going to New York City (my virgin trip) to meet with a few galleries as well seeing friends and just enjoy the vibrating city while scouting for boys and girls to shoot portraits of.
Next up, my team and I finished an online pilot project in shape of an artist- and exhibitionplatform, Odd B. Contemporary, and currently we are working on building it into a physical space here in little Copenhagen. It's quite a complicated process, but we'll see – hopefully one day it'll see daylight.
In terms of my own photography work, I've recently finished the creative treatment for the next series; a project I have been working on for over five years. It will, without doubt, be the most visceral project I will ever produce, and possibly be the last I'll do for quite some time, as I'm anticipating great exhaustion when done.
For now, the working title is 'Mother, I killed A Man Today'. I will be shooting it this forthcoming winter.
Thank you Pete Lamberto for your deeply touching answers and your great photography.
---
Beautiful Photos: Pete Lamberto
Text: Alexandra Dornauer