Für viele von uns geht es im Juli in den Urlaub: Es locken Strand, Sonne und jede Menge Freizeit. Doch nicht jede*r hat dieses Jahr die Chance, um die halbe Welt zu reisen. Während also alle anderen am Strand Faulenzen, hat Netflix für diejenigen unter uns, die Zuhause bleiben müssen, vorgesorgt. Wir haben die wichtigsten Neuerscheinungen für diesen Monat zusammengefasst:
Good Girls, das ist klassische Hollywood Unterhaltung in Serienform. Die Serie handelt von drei Müttern aus der typischen amerikanischen Vorstadt. Auf den ersten Blick scheinen die Leben der Frauen perfekt, doch die Fassade beginnt bald zu bröckeln. Finanzielle Sorgen, ein schwerkrankes Kind und die Abhängigkeit vom Ehemann bringen Beth, Ruby und Annie in Bedrängnis. Um endlich wieder die volle Kontrolle über ihr Leben zu erlangen, rauben die drei Mütter den Supermarkt um die Ecke aus. Was zuerst zu funktionieren scheint, eröffnet den dreien aber bald ganz andere Probleme. Ab dem 03.07.2018 ist die erste Staffel auf Netflix verfügbar. Den Trailer haben wir hier für Euch bereitgestellt:
Alle, die sich für Interior Design interessieren, dürfen diese Serie nicht verpassen: Auf der Suche nach den ausgefallensten und praktischsten Interior Designs stellt die Netflix Serie nach und nach interessante Design Konzepte, ausgefallene Wohnräume und innenarchitektonische Meisterwerke vor. Die erste Staffel startet ab dem 20.07.2018 auf Netflix!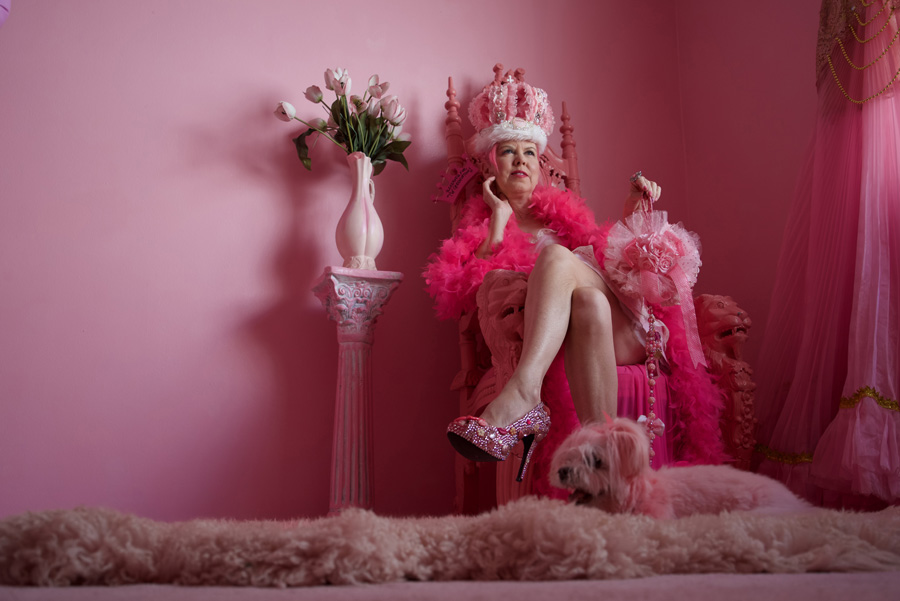 Bates Motel startet nun mit seiner 5. Staffel endgültig in die letzte Runde: Schon der Trailer lässt schlimmes ahnen und kommt in gewohnter, neonlastiger Bates Motel Manier daher. Das Skript, das als Vorgeschichte zu Hitchcocks Klassiker Psycho gesehen werden kann, spitzt sich in der letzten Staffel immer mehr auf das Hitchcocksche Meisterwerk zu. Wir wollen nicht Spoilern, aber stellen schon mal den Trailer für Euch bereit. Zu sehen ist Bates Motel schon ab dem 01.07.2018.
Ein Comedyprogramm zu empfehlen, ist keine leichte Aufgabe. Dennoch kennen wir Iliza Shlesinger mit einer gewohnt kontemporären Thematik, Humor, der vor allem Millenials zum Lachen bringen kann und einer überzeugenden Bühnenpräsenz. Frisch verlobt bringt sie dieses Mal die Perspektive des "gealterten Millenials" auf die Bühne. Im Fokus: Wie ist denn das Sex- und Beziehungsleben der "alten jungen"? Wir sind gespannt auf das neue Programm, das ab dem 24.07.2018 auf Netflix verfügbar ist. Hier könnt ihr Euch schon mal einen Eindruck von Shlesingers Humor machen:
Achtung, Nostalgiefaktor! Mit The Fast and the Furious bringt Netflix eine absolute Trash-Klassikerreihe der 2000er auf unsere Computer: Vin Diesel und Paul Walker verdienen ihr Geld mit illegalen Straßenrennen und geraten dabei immer wieder in brenzlige Situationen. Die aufwändig produzierten Werke haben nicht nur früher begeistert, sondern sind noch heute Kult. Besonders tragisch war der Tod Paul Walkers 2013, der bei einem Autounfall in Los Angeles ums Leben kam. Wir haben einen Trailer für Euch bereitgestellt. Alle Filme gibt es ab dem 01.07.2018 auf Netflix für einen Film-Marathon zu streamen!
---
Bilder:
Netflix