STOLZE BESITZERIN IST EINE 18-JÄHRIGE KUNSTSTUDENTIN
Die 18-jährige Kunststudentin Lily Heaume hat eine Sammlung von Keramik-Penissen, die sie selbst angefertigt hat. Als vorlage dafür dienten alle Männer mit denen sie jemals geschlafen hat.
Die erigierten Penis Skulpturen hat sie lediglich ihrer Erinnerung entnommen, nur zwei der Männer mit denen sie noch befreundet ist, haben ihr dabei ausgeholfen. Jeder Stück wurde aus Ton gefertigt und zu einem glänzend weißen Penis mit blauen Blumen und einer fleischlichen Fläche gemacht, wo Lily Heaume eine persönliche Nachricht zum "Besitzer" eingraviert hat.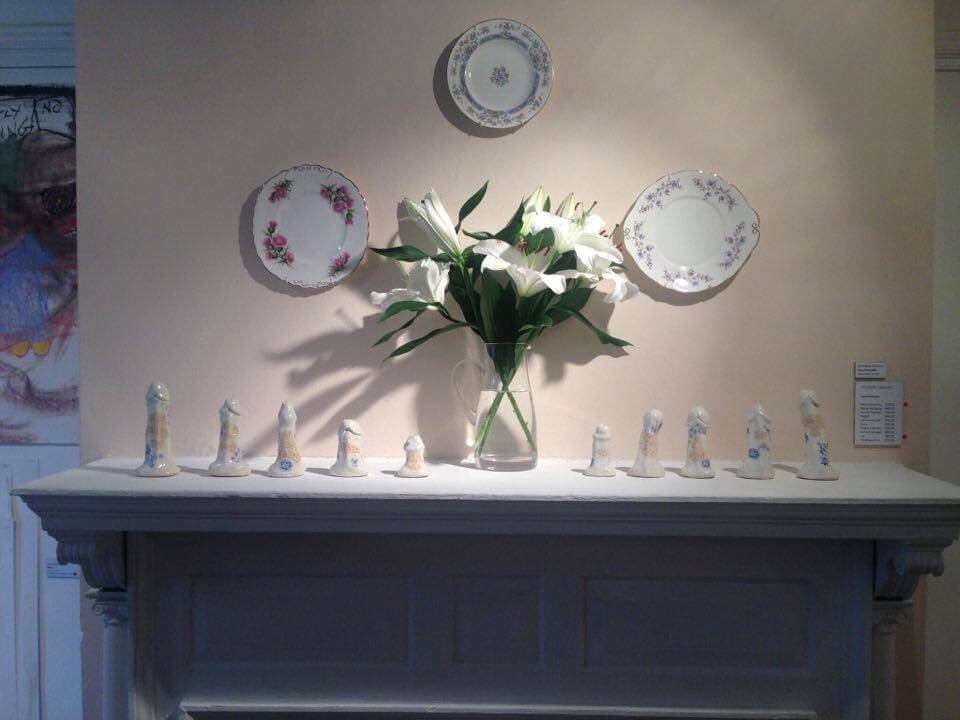 Es ist nicht so, dass Lily Heaume einen eigenartigen Keramik-Penis-Fetisch hätte, Die Penisse sind Teil des Projekts "Ten Portraits", entstanden ist die Idee durch eine SMS von einem Typen, mit dem sie geschlafen hat.
"I was sat in the studio and received some bullshit text from a guy I'd slept with, so I got some clay and started sculpting his penis from how I remembered." Then I carved 'Liar' into it." Lily Heaume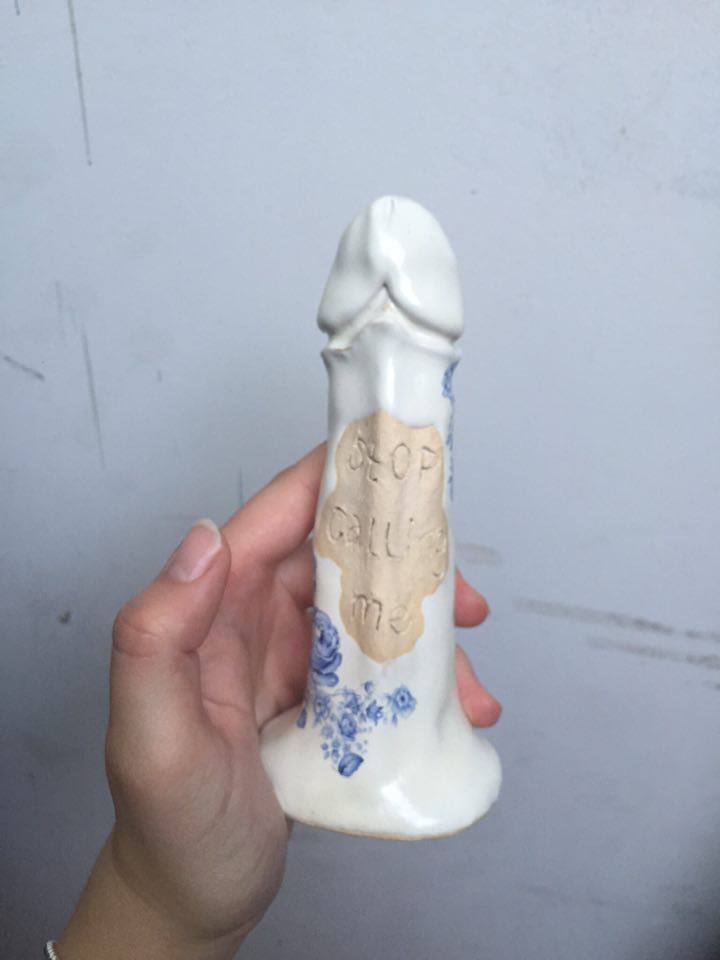 Nach der Geburtsstunde des ersten Penisses, entschied sie sich einen für jeden Kerl anzufertigen, mit dem sie je geschlafen hat, denn sie hatte keinen von denen als positive Erfahrung betrachtet.
via: The LAD Bible